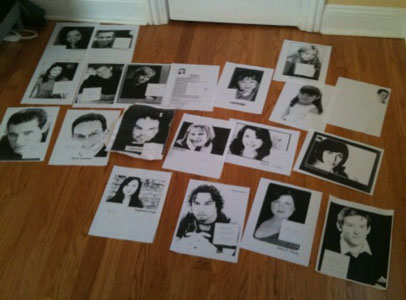 It was recently discovered that a Hollywood casting director involved with the placement of children in movies like Super 8, School of Rock and upcoming flick The Three Stooges once spent five years in prison for kidnapping and molesting an eight-year-old boy in the Seattle area 15 years ago.
Jason James, registered as a California sex offender under the name Jason James Murphy, has been working in Hollywood since moving there in 2005.
"It's shocking and it's devastating, not just as a filmmaker but as a father and someone who is entrusted to make sure that everyone I work with, especially children, are safe," said Super 8 director and co-producer J.J. Abrams of Murphy's transgressions. "To think that someone like this was among us is unthinkable." 
Murphy, 35, underwent sex-offender counseling after being released from a five-year prison term. When he moved to California four years later, he registered with the state as a sex offender, but changed his professional name in order to mask his disturbed past.
"I had no idea," commented children's talent agent Pamela Fisher, whose collaborated with Murphy plenty of times over the past few years. "I'm completely shocked. We've worked together over the years on many projects and had a lot of contact. He's always been very professional, and there was never any reason to think there would ever be a problem with projects where my clients were auditioning."
[We won't post his picture here but it's widely available if you do a Google search – Lance]