As most parents can tell you, kids can be hard to please.  For example, most adults would find it pretty cool to meet Robert Downey, Jr.  After all, he's a fantastic actor and comes off as quite the character in interviews.
But not for one and a half year-old Jaxson Denno, who cried when he met Downey.  But I guess I could understand it — he was told he was going to meet Iron Man and Downey didn't show up in costume.  Well, it's probably a bit more difficult for Downey to bring Iron Man's gear around than it is for Johnny Depp to bring his Captain Jack Sparrow costume to visit children.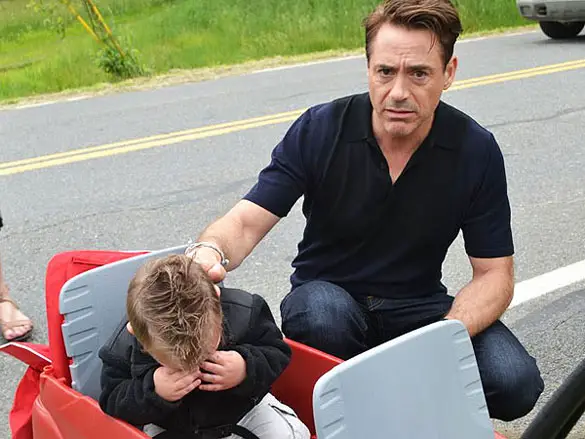 Downey was in Massachusetts filming The Judge and met with little Jaxson and his mother.  However, meeting the Oscar-nominated actor wasn't what Denno was looking forward to, and the pair took this priceless photo.  I absolutely love the perplexed look on Downey's face.
However, Jaxson's mother Heather said Downey managed to smooth everything over.  She told People magazine, "He was fine as soon as he talked to him… [Jaxson] was so confused because I kept telling him it was Iron Man and he knew it wasn't. Well, not Iron Man in the suit."
I'm pretty sure Jaxson will realize how cool this was in a few years, right?