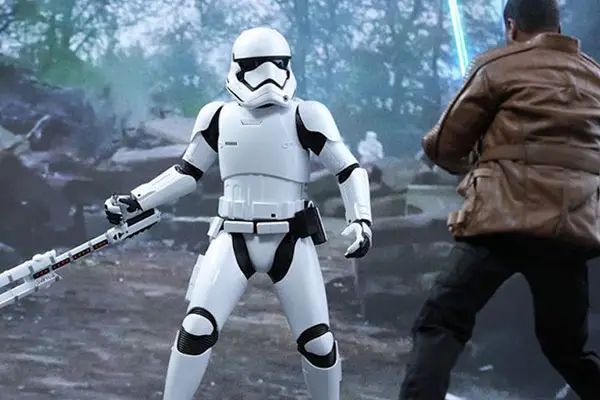 Considering Star Wars: The Force Awakens was one of the most anticipated movies of all time and has gone on to become one of the biggest blockbusters ever, any actor who had even a small role in the film has bragging rights. However, in the case of English actor Alex Rolt, he did a little too much bragging.
The 23 year-old actor played an extra in Star Wars: The Force Awakens, but on Twitter and in an interview with his local newspaper he claimed that he played the stormtrooper who yells "Traitor!" at John Boyega's Finn and then attacks him. According to Rolt, he was picked for the role because of his background in fencing. He explained, "They got me in the stormtrooper outfit but the prop didn't have a clip or anything on the uniform, so I had to hold it in a certain way then deliver the line: 'Traitor!'"

However, most people with knowledge of film acting would find Rolt's claim incredibly unusual because a fight scene would usually involve a stunt actor, not an extra. In fact, Lucasfilm announced that the stormtrooper in question was portrayed by stuntman Liang Yang, who has worked on films like Kingsman: The Secret Service, World War Z, and Skyfall.
In response to his lie being exposed, Rolt apologized on Twitter, calling his claim "a joke that got out of hand." His Twitter profile has since disappeared, but hopefully he has learned his lesson about lying about his film credits.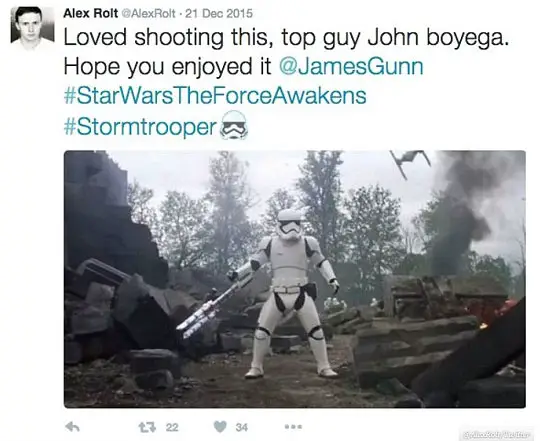 via The Daily Mail