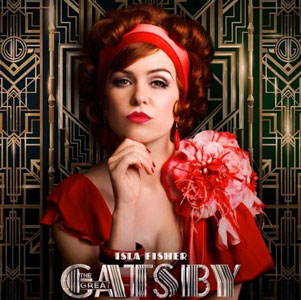 The next time I interview for a job I'm not going to say anything.  I don't mean I won't say anything of substance, I'm literally not going to say anything at all.  Not a word. 
After all, it actually worked for Isla Fisher.
According to ContactMusic.com, auditioned for the role of Myrtle Wilson in The Great Gatsby by not saying a single word.  She figured that because she is completely unlike the loudmouth Myrtle she ought to not say anything at all when auditioning for director Baz Luhrmann.
She reveals, "I was so nervous because I thought, 'If talk at all, he's (Luhrmann) going to see my real personality and I won't get the job, because I'm just not like Myrtle at all… so when I went for the audition I just totally didn't say a word."
She adds, "I let him project the character onto me. I was a mute, like (famed French mime) Marcel Marceau, not one word came out of my mouth, and I got the job!"
Good thing for Fisher that Luhrmann didn't shake his head and say Marceau's only line in Mel Brooks' 1976 comedy Silent Movie.