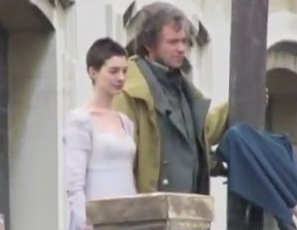 Set videos of this Christmas' Les Miserables just keep coming and coming.
In this one, Hugh Jackman, Anne Hathaway and a ton of extras sing along to the pre-recorded 'Do You Hear The People Sing' track.
Jackman plays Jean Valjean who was hunted for decades by Javert (Russell Crowe) after he breaks parole. Hathaway plays Fantine.
Check it out!

via Collider