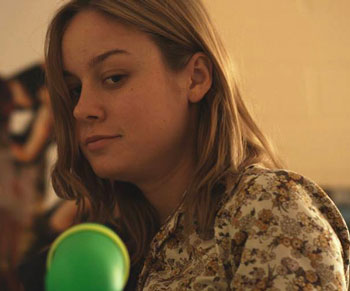 Brie Larson, a 23-year-old who's quickly being considered a rising star, has already built up an impressive career with roles in The United States of Tara and 21 Jump Street.  But before her leading role in the new indie, Short Term 12, Larson wasn't exactly seeking out top billing.
"I was actively avoiding it.  I guess, now that I think about it more, I wasn't ready to do it," she said in an interview with The Daily Beast.  "I didn't recognize myself as someone who was worthy of being observed for that long."
But she changed her mind when she became drawn to the story of Short Term 12, in which she plays a young woman with a connection to foster children.  "I fell in love with the script but I had never been the lead of anything, and in the past, I wasn't a big enough name to get a movie financed," she explained.  "I'd never played anything like it before, which is what I'm interested in.  But people take comfort in putting people in boxes, because it makes everybody's jobs easier.  I think things should be a little riskier."
To prepare for the role of Grace, Larson researched what it would be like to work at a foster-care facility for at-risk teens.  "I shadowed at a facility and also spent time doing online research," she said.  "Reddit was a very good source.  They have a slew of in-depth AMAs with people who have the same job as Grace.  I'm a bit of a lurker on Reddit."
Despite this love of the site, Larson insists she's not ready to join the Twitter-verse.
"I don't like being able to be reached," she admitted.  "I enjoy my solitude.  Even people having my phone number seems like too much.  And in my job, I think it's important to keep an air of mystery and not be so accessible.  I get uncomfortable and kind of scared sometimes of certain public situations because, since I've been on TV or I've appeared in some films, people think the boundary between us has been removed and I owe them something."
Short Term 12 is now playing in theaters.