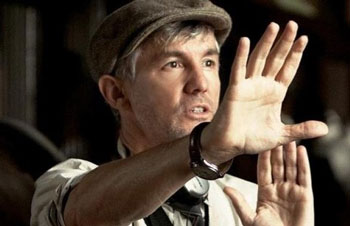 Australian director Baz Luhrmann is behind one of the most highly anticipated movies of the year—the latest adaptation of F. Scott Fitzgerald's The Great Gatsby. 
Most of the conversations about the film centered around the casting of Daisy Buchanan.  Names like Scarlett Johansson, Blake Lively, Michelle Williams, Natalie Portman, and Keira Knightley were all tossed around until Lurhmann cast Carey Mulligan.
"Leonardo [DiCaprio] was early on.  But the Daisy Buchanan part, that was a harder search," the director said in an interview with Vulture.  "Leonardo and I went to all the auditions together, and we knew within minutes of seeing Carey.  Actually, Leonardo said something really beautiful, I believe.  He said, 'You know, Gatsby knew a certain kind of woman, but he would never know a Daisy, a hothouse flower like that.'  He understands Gatsby obsessing about her.  But the biggest thing in the film, I think—the most visionary thing, the wildest thing, the newest thing—is the coming together of all these young actors in their prime, just standing in a room, acting a ten-page scene.  Just acting.  In 3-D."
The Great Gatsby hits theaters May 10.