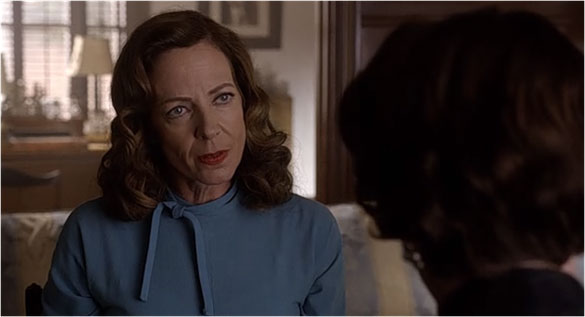 Allison Janney is having a year most actors would envy with roles on both Masters of Sex and the sitcom Mom. The variety in her career is what keeps her work consistently fresh and creative.
The 54-year-old actress shared why she loved working on a comedy and a period drama simultaneously.
She said, "I like doing it all, but I love things that are messy, a little of both."
In addition to her TV gigs, she isn't putting her film career on the back burner. She has upcoming roles in Bad Words, Trust Me and the animated film Mr. Peabody and Sherman.
Janney explained, "They don't take up a lot of time, these parts I do in these movies, but they're always good roles because they make an impression. I like to take them and run with them."
Even with a plethora of work, there is one goal the CBS star would like to achieve, carrying a film by herself.
"I've been lucky so far and hope I continue to be, but I've not had that big starring role or lead role in a movie. I think there are always parts for character actors like me … but I have not yet had something that was mine. I'd love to find something like that," she said.
It's hard to believe with four Emmys under her belt and a strong body of work that her dream hasn't been realized yet. However, with a career that began with a push from her mom and a role in a college production directed by Paul Newman, it has to happen.
Janney knew that both [moments] "led to me going in that direction, although I was terrified to ever say I was an actress or pursuing it as a career, because not too many people are lucky (enough) to actually have a career."
Perhaps if the late Newman were still alive, she would call in that favor he promised to deliver.
She revealed, "He said he would do a favor for me, whatever I needed. I never called upon him for the favor … but I always had it in my back pocket, so it gave me a little confidence."
Somehow we think she's going to be just fine.
Via USA Today