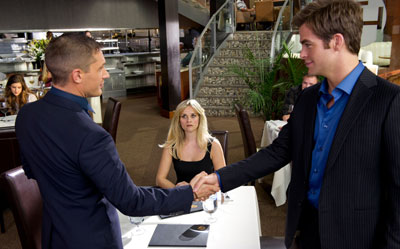 I saw This Means War last week and thought it was really good. It's mindless entertainment and is not going to win any awards but it made me laugh and I thought the action was great.
Starring Chris Pine and Tom Hardy as two of the CIA operatives who are inseparable partners and best friends – until they discover that they've fallen in love with the same woman (Reese Witherspoon). They decide to keep their friendship a secret from her as they each pull out all the stops and high-tech gadgetry to win their dream girl.
Check out the 6 clips below. The film opens this weekend.