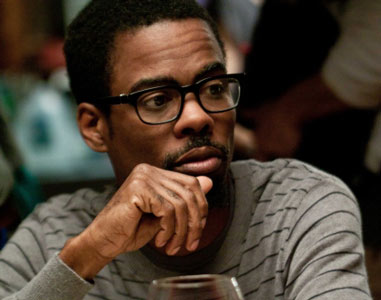 Chris Rock is gearing up for his Broadway debut  in the play, The Motherf—r with the Hat. The show, about a couple that is put to the test when one becomes sober and the other remains hooked on drugs and alcohol, also stars Bobby Cannavale and Annabella Sciorra.

Admittedly, it's not his actual debut, he told Esquire that a while back, he "did a thing called 24 Hour Plays, a thing they do every year on Broadway. A bunch of playwrights and actors get together, you write a play and act it out in 24 hours, literally. People pay and the money goes to charity. So I did one-I was horrible. I was terrified. And I was like, "Oh, I gotta do this again." Because I know I can do it. When you do something bad and you know you can do it, only you know you can do it. And do it while it's hot, man. Right now, while I'm this guy who can get this great play that Scott Rudin's producing. If I wait too long, till I'm on the other side of show business, then I'm in Rap of Ages or I'll be some guy in Grease."
I love Chris Rock and can't wait to see this!
In this Broadway.com video, he was asked why he choose to make his stage debut. Because, he said, "this is the first play with the word Motherf—r in the title.