The cast of Spider-Man: Turn Off the Dark appeared on the Late Show With David Letterman Tuesday night singing the song, Rise Above.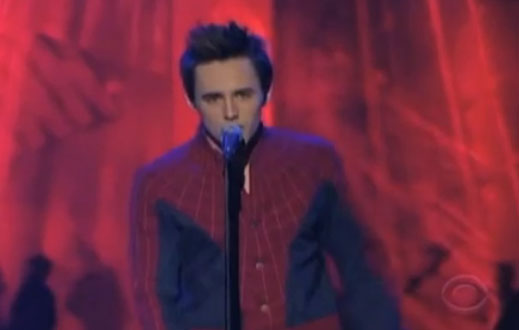 Reeve Carney (Peter Parker/Spider-Man), Jennifer Damiano (Mary Jane Watson) and T.V. Carpio (Arachne) sang the U2 song from the 1st Act and I have to say, I liked it more on Letterman than in the actual show.
And by the way, I still don't understand why Reeve Carney was wearing a Spider-Man jacket in the show – the same one he's wearing here in the video.