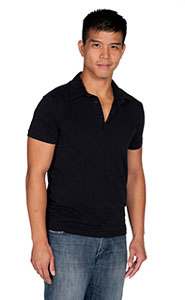 Telly Leung is currently starring in the new musical, Allegiance, which allows him to tell a compelling part of American history.  Leung plays a member of a Japanese-American family that is sent to an internment camp during WWII.
"Rarely have I been part of a theatrical experience where we get this kind of audience reaction," Leung told U-T San Diego.  "The minute the curtain falls at the end of our show, these audiences are leaping to their feet.  I hope it's because the story that we've just told for the last 2 ½ hours is something that really, really moves them, and that they've felt that they've been changed coming to the theater."
Leung wasn't always destined to be an actor.  His parents "had high aspirations for me to go to some Ivy League school and become a doctor or a lawyer or an engineer," Leung said.  "They were pretty strict with me as a kid.  They had me do my homework and practice piano, and I couldn't watch junk TV, as my parents called it.  Junk cartoons.  They would say, 'only watch PBS.'  I only watched Sesame Street and Nova and Square One—television shows that were educational.  A lot of nature and science programs, right?"
"Well, lo and behold, Great Performances comes on and they're showing the telecast of the Broadway production of Into the Woods…At 8 years old, I was hooked.  So their plan to have me only watch PBS and that Tiger Mom mentality of only studying and being very strict with me actually backfired."
Leung ended up going to Carnegie Mellon University's drama school and later landed parts in Broadway productions of Rent, Wicked and Godspell.  But the actor has currently found a deep connection to the character, Sam, he plays in Allegiance.
"As an actor, the way I got into Sam…the thing that I really understood is the duality of being Asian-American," Leung said.  "They're both capitalized for a reason because you're equally both.  People ask me all the time, 'Do you feel limited by your race in the business?'  And I go, 'Well, certainly there are times that I feel that way, but I can never let that stop me from trying to achieve what I want to achieve.'  I live in a world of possibility…and I think Sammy is very much that way, too."
Allegiance is currently playing at San Diego's Old Globe Theatre through October 28.