A stagehand working on "How To Succeed In Business Without Really Trying" died backstage last night right before curtain, causing the show (which was to be its 100th performance) to be cancelled.
The New York Times reports that a 29-year-old man died of a drug overdose in a bathroom.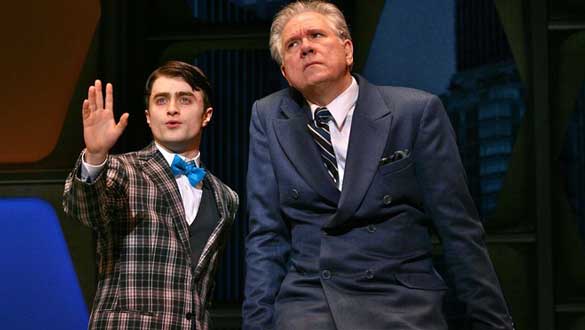 The show was held for almost an hour when stars Daniel Radcliffe and John Larroquette came out and announced that the performance would be canceled, due to a "tragedy within the company."
My thoughts go out to his family, friends and the cast and crew of the show.