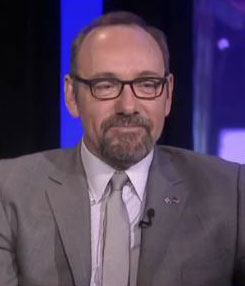 Kevin Spacey sat down with Theater Talk's Michael Riedel and Susan Haskins to chat about his current role as Richard III (directed by Sam Mendes and which can be seen at BAM).
In the interview, he talks about how he can't fathom how Lawrence Olivier, John Gielgud and Christopher Plummer performed Shakespeare drunk. If anyone's curious, I can't either.
He also talks about his work as the artistic director at the Old Vic Theatre in London and working with Mendes.
Check it out! 
 Clip: Spacey on Doing Shakespeare Drunk
The full interview