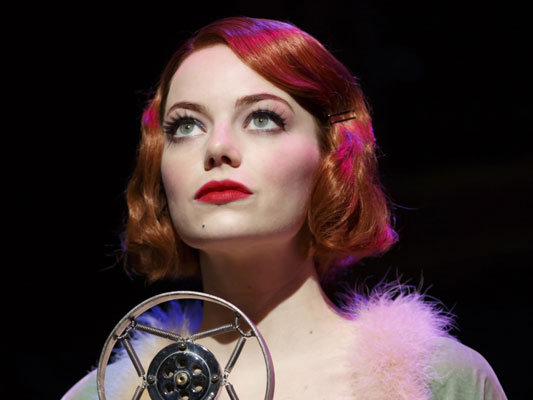 "

I feel more like I understand acting in a different way.

" – Emma Stone on Her Broadway Experience

In some ways, Emma Stone is the ultimate Hollywood "it" girl. The 26 year-old has won over audiences in both popcorn films like Zombieland and The Amazing Spider-Man as well as Oscar-winning movies like The Help and Birdman (the latter featured Stone in her first Oscar-nominated performance). Furthermore, she's recently proven her stage chops by starring in Cabaret on Broadway alongside Alan Cumming. In an interview conducted by none other than acting legend Diane Keaton for Interview magazine, Stone spoke about why she feels that her Broadway experience prepared her for future demanding projects and her thoughts on her fans and their perception of her as a person.
Stone credits her recent experience on Broadway for preparing her to take more substantive roles moving forward. She says, "I feel more ready than I ever have to do something incredibly different and challenging and scary. I think because I just played Sally Bowles… there's something about having to go up and do it every night, no matter how you're feeling, having to tell the whole arc of a story and not just scene by scene the way that you do on film. I feel more like I understand acting in a different way. It's totally different when you're shooting something. But only in the past six months to a year have I felt like I can really try these different things. I think I was really scared of that for a long time. And if something was really challenging, I thought that I was just going to fall on my face and embarrass myself. I'm just less scared of that now, of failing."
The Aloha actress even confesses that she found that singing live on Broadway was extremely challenging. She admits, "But singing eight times a week, 40 songs total, is incredibly demanding. To live as a singer is incredibly demanding. I was losing my voice all the time."
Stone does not come from a show business family — famously, she had to create a Power Point presentation to convince her parents to let her pursue acting — so she points out that fame is something new to her and finds it weird that she has "fans" when most of the time she's pretending to be other people. She says, "I don't feel any different from anyone… I know what it is to be a fan. But I don't think I've ever really considered the idea of having fans. I think I'm always sort of ducking that, thinking it's more about the work, the project itself, than me, in particular, that's speaking to people. So I've never really taken it all that personally, as if it has something to do with me. Maybe that's unwise. But when someone comes up to you and says something truly heartfelt about work you've done, that means a lot."