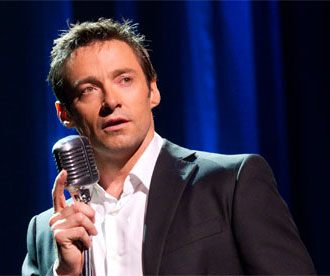 Hugh Jackman, who I got a chance to see last month in his one man show, Hugh Jackman, Back on Broadway, just announced that he will return as escape artist Harry Houdini in the new musical, Houdini.
The show will be written by Oscar-winning writer Aaron Sorkin, composed by Stephen Schwartz (Wicked) and directed by Jack O'Brien.
How cool does this sound?
They plan to début the musical in the 2013-14 season.
Jackman said in a statement: "I have been deeply fascinated by the life of Harry Houdini since I was young, and in many ways I've been preparing for this role my whole life. I am thrilled to be collaborating with this collection of artists who are all at the top of their game."