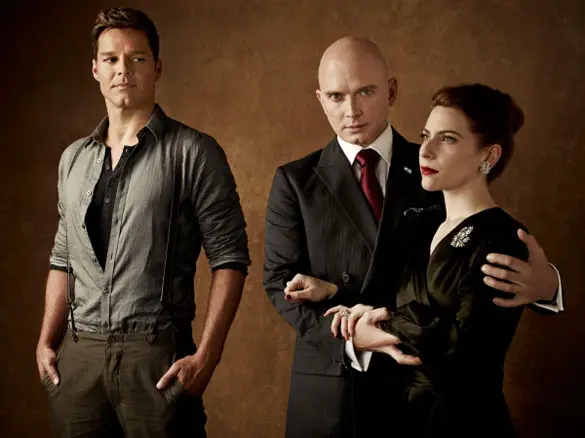 It was announced yesterday that the 2012 Tony Award-nominated production of Evita, starring Ricky Martin (Che),  Elena Roger (Eva) and Tony Award-winner Michael Cerveris (Perón), will play its final performance on Saturday, January 26th.
The musical will have run a total of 26 previews and 337 regular performances at Broadway's Marquis Theatre. 
It was previously announced that the show would recast following the departure of its original stars, and continue its open-ended run but Producer Hal Luftig said that finding talent to take over the roles was becoming an issue. 
"Our extensive search for a new cast presented the significant challenges of not only replacing a high-caliber trio of stars but also synchronizing the schedules of potential replacements with that of the production," said Luftig.  "Despite going down the road with a variety of artists, the planets have simply not aligned for us to engage the right talent at the right time.  Therefore, we have made the decision to end this incredible journey on a high note on January 26 with our original stars intact."