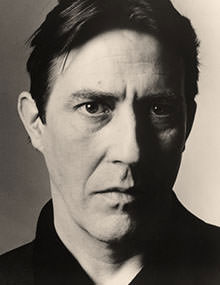 Tennesse Williams' character, Big Daddy, in Cat on a Hot Tin Roof, is one of the most quintessential American characters.  So the Irish actor Ciaran Hinds was more surprised than anyone when he landed the role in the new Broadway revival of the play.
Playing Big Daddy required the actor, best known for his role on the recent USA miniseries, Political Animals, and films like Munich and There Will Be Blood, to buckle down and take on the challenge.  "Having the nerve to play him is the beginning, because you have to have some nerve to step up to it," he told The Wall Street Journal.  "But you're encouraged through the director to be bold, be brave.  There is the question of the amount of language and how fast they speak.  A torrent of words which, I've talked with [director]Rob [Ashford] and we try to get it even faster with my accent and trying to work in this Mississippi dialect.
"So, to take on those words of Tennessee Williams and to commit to the idea of the truth behind them and allow the poetry, which is inherent in the rhythm—not to play it but to somehow inhabit it and let his rhythm come out."
Hinds noted that there is a great deal of improvisation onstage, despite the text being such a well-known play.  "The scene I do with Brick [played by Benjamin Walker], it's never the same twice," the 59-year-old said.  "The structure is the same, it has to be because of lighting, timing.  But inside the actual connecting thoughts, different rhythms come into play.  We take a slightly different route through the many different sections through the piece. It's like trying to think on your feet, but inhabit it at the same time.  It's one of the most difficult things to do in our trade of acting, to actually listen."
Cat on a Hot Tin Roof is currently playing at the Richard Rodgers Theatre on Broadway, and Hinds can also be seen in the upcoming season of HBO's Game of Thrones starting March 31.