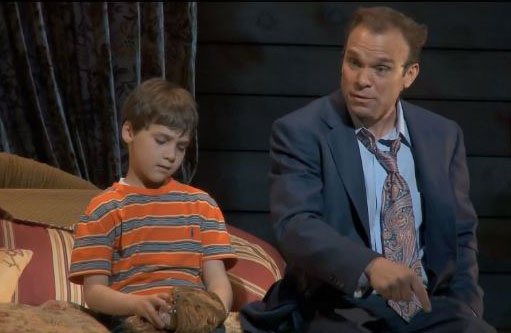 Big Fish, starring Norbert Leo Butz and Kate Baldwin, is headed to Broadway this September!
I think Norbert is terrific and I'm definitely looking forward to checking the show out.
The new musical is directed by Susan Stroman (The Producers, The Scottsboro Boys), music and lyrics by Tony nominee Andrew Lippa (The Addams Family, The Wild Party) and a new book by John August (Charlie and the Chocolate Factory, Corpse Bride), who also wrote the screenplay for the film version.
The story centers on the charismatic Edward Bloom, whose impossible stories of his epic adventures frustrate his son Will. As Edward's final chapter approaches, Will embarks on his own journey to find out who his father really is, unraveling the man from the myth, the truth from the tall tales.
Take a look at these two songs from the show! 
Norbert Leo Butz and Kate Baldwin perform "Times Stops"