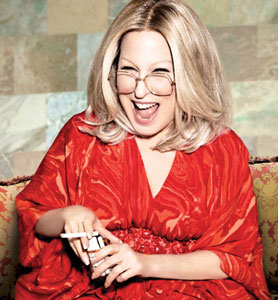 Bette Midler spent most of her career creating the persona of "The Divine Miss M."  But looking back, the actress regrets not taking more chances.
"My husband calls it winging it—the way I just took what the studios gave me, didn't do my homework and avoided roles that would risk my image," she said in an interview with The New York Times.  "As an actor you're supposed to take jobs that will challenge you or force fans to see you in a different light.  By the '90s I wasn't really an actor anymore.  I was someone who went on the road with these gigantic concerts.  I got so far away from what they told you in acting class: Do something different.  Producers kept offering me the Sister Act movie, but I said, 'My fans don't want to see me in a wimple.'  I literally said, 'My fans don't want to see me in a wimple.'"
Despite being nominated for two Oscars (for 1979's The Rose and 1991's For the Boys), there's also another role that Midler was offered that she now regrets dismissing.  "And Misery—I turned that down because I didn't want to saw off someone's foot, even though the role won an Oscar," she said.  "It was stupid to say no to those pictures.  And while I was unsure about doing this play, I felt it was time for me to say yes."
The play Midler is referring to is John Logan's one-woman show, I'll Eat You Last, based on the powerhouse agent Sue Mengers (who died in 2011.)  Although the production seems tailor made for Midler's talents, the actress is still worried she won't be able to pull off the character.
"I hope people will cut me some slack, but who knows—maybe they'll take me down for it," she said.  "I mean, can I really create a three-dimensional character?  I don't know anymore.  I'm certainly going to try."
I'll Eat You Last is now in preview performances on Broadway.