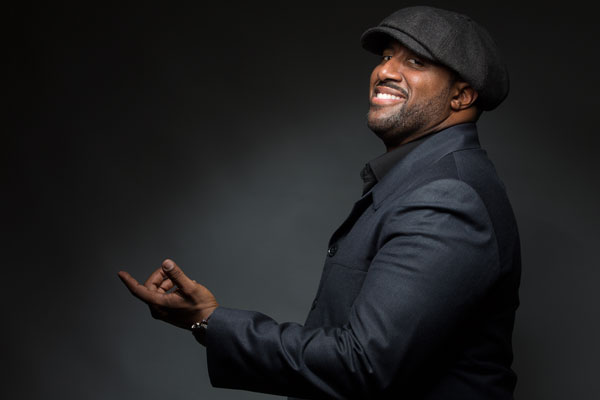 Being an expat thespian means things are always changing.  The strategies/tactics that work in America don't always work overseas.  You learn to throw ideas at the "career wall" and whatever doesn't stick you try again.
Here's a look at what I do daily to further my thespian calling.  Of course this schedule is flexible as times for auditions, voice acting and film employment are not always set in stone.
THE DAY IN THE LIFE
7:00 a.m. to 9:00 a.m. = Early bird gets the worm.  Somedays I'm up earlier but rarely is it later.  I eat breakfast, peruse Facebook, watch a little tv or research other inspirations for my acting business such as the Youtube series, The Workshop Guru or Thriving Actor's Circle.  In other words, start the day light to get the drowsiness out of my system.
9:00 a.m. to 12:00 a.m. = Craigslist, The Hollywood Reporter, Variety, Daily Actor, and KOBIZ.  These are my hotsheets! Keeping me aware of the American & Korean film industries while informing me of all potential employement that I can be auditioning for.  They also assist me with business strategies and film methodolies to help further the career.
Additionally, I send out monthly/daily emails to professionals in the industry, keeping them updated and making myself available for their projects, not only as an actor, but as a volunteer.  Since it's Spring, the circuits are starting, I investigate film festivals, guest directors, and days that are most effective for me to attend.
Lastly, research on acting workshops that are happening in Korea or neighboring countries. Workshops in Hong Kong, Japan, or the Philippines are not that expensive when you buy tickets and save ahead of time.
12:00 p.m. to 1:00 p.m. = Lunch Time and 40 minutes of whatever TV show for that day.  Supergirl, The Good Wife, Flash, Agents of S.H.I.E.L.D., NCIS, Quantico, Grimm, Lucifer, etc.  I take my breaks, they are just as important as working.  I love my shows!
1:00 p.m. – 1:30 p.m. = Daily Workout! Running the 8 flights of stairs in my apartment building, Tae Bo, 7 Rounds of Muay Thai or Yoga.  It's my apartment so I try my best to break up the monotony.
2:00 p.m. to 2:45 p.m. = Study Korean.  Can't be an expat thespian and not know some of the language of the country I call home.  I don't have the funds to attend an institution like Sogang University so, I attend the free Global Village Center classes when possible. The GVC uses the same Korean Language series and it's free!  But when I'm not in class I try to put in at least 30-45 minutes of study time.
2:45 p.m. to 3:30 p.m. = Read a book on acting.  I'm currently enjoying Michael Chekhov's "On The Technique of Acting."  Self-education is vital as an expat thespian. If I'm not working, I'm training and If I'm not training, I'm working.  And when I'm not doing either, I'm reading. 😉
3:30 p.m. to 4:30 p.m. = Work on Monologues.   If all I do each day is the business of acting then what's the point.  The art of my craft is just as vital. I'm currently looking forward to Seoul Players "He Said, She Said,"  A night of gender swapped monologues.  I'll be performing the monologue done by Rosie O'Donnell as Gina Barrisano in the film "Beautiful Girls".
4:30 to 5:00 p.m. = Order me some dinner.  Usually its bokkeumbap and jajamyun that is deliverd to my place and its less than five dollars, $4.72 to be exact. I don't even have to pay for delivery.  Life is good!
5:00 p.m. to 5:45 p.m. = Use the #1 subway system in the world to get to work.  During the travel I catch up on Google Alerts, respond to emails, or watch a show on my smart phone.  I use this time wind down.
6:00 p.m. to 10 p.m. = Teach Business English to very eager Korean adults.  When I teach, I'm networking.  I meet people from all walks of life and when you share your story everyone becomes your agent.  My job is convenient and I make it work for me.
OKAY.  Does it happen like this everyday? NO, I'm human, but I do set mini goals and shift my schedule as needed.  For instance I want to take the TOPIK test this year and hopefully pass at least TOPIK Level 3 which means I'll have to hit Korean a bit harder.
Also, I want to go to graduate school, for the past two weeks, I've been using my morning slots to find scholarships. I met with my co-writer on Monday from 12 p.m. to 4p.m. to collaborate on our short film.   And I did a commercial this past Tuesday with Giant Media from 9 a.m. to 2 p.m.
Yes, I have a regular job again and going to work everyday wasn't what I wanted.  I don't get to do as much traveling for actor workshops but when life gives you limes you make mojitos!
There's always something to do and if you don't have anything to do then you're not doing it right.  Giving my all for my craft starts now with my passion and dedication. "Blossom where you planted" is my code.
I don't want to be a working actor, I am a working actor.

Till next time thespians!
Kahlid Elijah Tapia is a working actor in South Korea. He is known for The Spy (2013), Gamgi (2013), and Haebangchon (2012). He's been acting in Seoul for 5 years gaining experience in film, television, and theater. His most recent accomplishments are Best Supporting Actor @ KWEB FEST, Asia's only web series festival, Best Action Actor @ 2015 Urban Action Showcase of New York, Best Actor Nominee @ 2015 Charlotte Black Film Festival. All awards were received while living and acting in Korea.