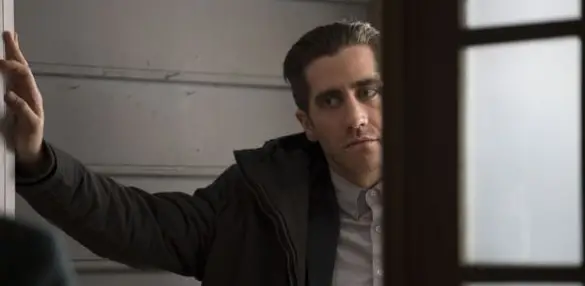 With the Oscars less than two weeks away, Hollywood is focused on will walk away with that statuette on March 2. In this strong acting year though, there were many snubs on the Oscar nominations list. Jake Gyllenhaal was one of those actors.
His work as Detective Loki in Prisoners was critically acclaimed by film reviewers, but somehow voters at the Academy missed honoring his stellar turn. The 33-year-old actor talked with HuffPost Entertainment about the slight.
He took it all in stride by explaining, "People have been really, really complimentary and very kind in talking about that character. At this point, I'm just happy to be able to keep working — to be able to do those things."
The Prince of Persia star also understood that it was a jam-packed year for great performances in the men's categories.
"I think this year in particular, there are such incredible performances by actors and that's exciting because my only interest is trying to work with people and be as honest as possible. I know it sounds a little funny, but it's very hard to do in your work. And I feel like when you do it — I'm sure you feel it in your work, too — when you do it, you're like, 'All right, cool, people respond. Cool.' And to see actors really wanting to do it and they're doing it beautifully?
I mean, this is, like, we can talk, talk, whatever. F—. But you see Matthew McConaughey and the work that he's done, particularly in Dallas Buyers Club and stuff and you just go, 'Beautiful, honest work.' Whether there's an award for it or not? I mean, what he does when you experience him onscreen is beautiful work."
While Gyllenhaal missed the Oscars season this time around, he's already been a nominee for Brokeback Mountain in 2006. Surely, there's another nomination in his future.