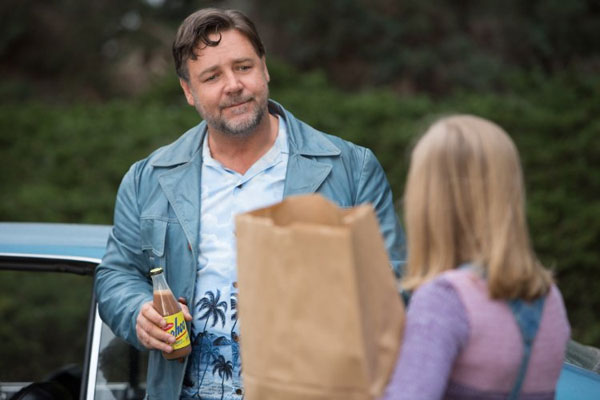 "If you want to be an actor, work it out yourselves." – Russell Crowe
The infamous story about classical acting versus method acting is often summed up in the mostly-apocryphal anecdote that says Laurence Olivier told Dustin Hoffman to "try acting, it's much easier" after Hoffman stayed up all night to play a character who stayed up all night in Marathon Man. Though Hoffman has since revealed that it isn't exactly how it went down,Academy Award winner Russell Crowe would likely agree with Olivier's sentiment about method acting.
During the Cannes Film Festival Crowe was asked by a journalist if he ever utilized Konstantin Stanislavsky's acting techniques. Crowe replied, "I use the Russell Crowe method. I have never been to drama school, man." Later during the press conference for The Nice Guys at the Cannes Film Festival, Crowe confessed, "I don't even know what the Stanislavsky method may be … and I don't care to know."
He continued, "Seriously, it's not that complicated. If you want to be an actor, work it out yourselves. I like the quote by Olivier, 'Learn your dialogue and don't bump into the furniture.'" (It's worth noting that line is actually attributed to Spencer Tracey).
So if Crowe doesn't subscribe to method acting techniques, what is his dramatic background? He revealed, "The only formal training I did was to study classical texts for about three weeks. But I have been acting since I was six years old. Over time you get more efficient at getting to the center of the character you are portraying."
The takeaway? Unlike Hoffman, Crowe probably gets plenty of sleep on the sets of his movies.
via The Daily Mail