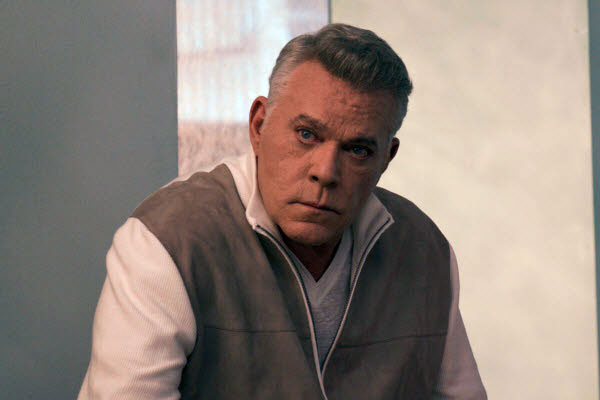 "This business, it's always a hustle. And if you really want to do it, then you gotta do what you gotta do." – Ray Liotta
"As far back as I can remember, I always wanted to be a gangster" — almost any fan of film can hear that line said in the voice of the late Emmy Award-winning actor Ray Liotta in their head, who sadly passed away on May 26, 2022 at the age of 67. There is no doubt that Goodfellas is Liotta's most popular film and his performance has led to many other roles in crime films for Liotta including the prequel movie for The Sopranos, The Many Saints of Newark.
While being interviewed about his role in The Many Saints of Newark with Rolling Stone, Liotta spoke about typecasting, passing on roles, and how a role on a soap opera early in his career helped his journey as an actor.
Liotta admitted that he's "taken meetings" with a number of directors that did not lead to getting cast in a project. He revealed, "You know what? A lot. I don't have pride like that. If I want something — you know, a lot of people have set ways that they think you are. They typecast you. If I want a job, I don't say, 'Oh, f*** you, I won't do that.' It doesn't bother me if it gets you where you want to get. This business, it's always a hustle. And if you really want to do it, then you gotta do what you gotta do."
Regarding being typecast, Liotta was aware that his acclaimed in performances in movies like Goodfellas gave him the "tough guy" image. However, he said that he often tried to avoid doing similar projects in a row to try to minimize typecasting — although he didn't always have that choice. He said, "Yeah, totally. But that's what f***ed things up for me. I just waited too long. Some of the movies didn't work, and then I said, 'Well, I'm not gonna do two bad guys in a row.' You have this idealistic view of how you want it to happen, and when it's not [going that way], then you have to adjust."
In fact, Liotta points to his villainous role in the 1986 film Something Wild as an instance when he was offered very similar roles in the aftermath of its release. He recalled, "I got a lot of bad-guy scripts right after Something Wild. I said, "No, I'm not going to do it," but I should have done it and capitalized on what was going on, because it could have been really successful. But at that time, I just had a different mentality."
With that said, Liotta said he doesn't recall any of the projects that he was offered and turned down. He confessed that he doesn't always have the healthiest mentality when it comes to approaching the business end of acting. He explains, "I played sports my whole life, in high school and after, and sometimes I look at this as a one-on-one competition, which it's not. But it can be crazy. I had people calling me up when they heard that Marty was circling around me for Goodfellas. Like, an actor I barely knew called me. I don't know if he was trying to psych me out or what. But they're all f****ed up. We're all competitive."
When it came to playing Hollywood Dick in The Many Saints of Newark, Liotta drew on the screenplay and his training as an actor to play the character. He said, "It showed itself. Once I saw the story that I tell in the movie about a donkey at a party, and it cracks me the f*** up? That showed me a looseness. I'm bragging about this young girl I picked up and married in Rome, and showing pictures of her to a priest. So the information is there. And I got all of that from my acting teacher, Harry Mastrogeorge. I was on a soap opera, I quit the soap after three and a half years and moved to L.A., and Steven Bauer and Melanie Griffith told me about this acting teacher. I went to see him and just really liked this guy, and his method worked for me. I got Something Wild, and then after I did a movie, I would go back to class. I did that for 12 years. The biggest thing is, he teaches you self-reliance."
That "soap opera" that Liotta worked on for nearly four years was Another World, which he didn't want to take at first, but he said it ended up being an incredible education with enough flexibility that he could do other projects. He continued, "I remember when I got offered it, I was like, 'I don't want to do a soap opera. I want to go and do a Scorsese movie.' But I got Another World six months out of graduating. It happened really fast. It just so happened it was really, really good training. These were unbelievable people I was working with, these great stage actors, really seasoned, and our producer made sure they would be free to go and do plays when they wanted to. So I learned a lot being around them. I really liked it. It didn't bother me at all."