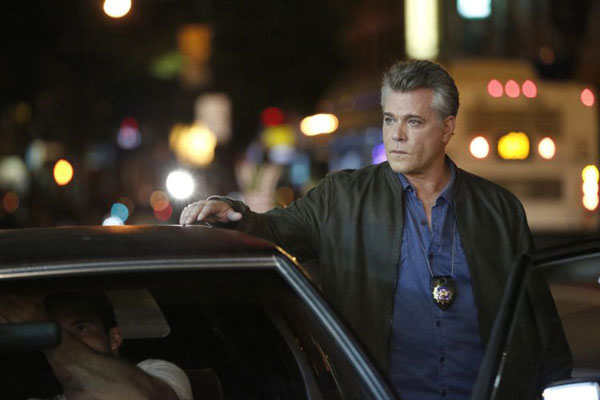 Ray Liotta is known to most people for his role in Goodfellas, the critically acclaimed movie directed by Martin Scorsese. The movie was nominated for six Academy Awards and is widely regarded as one of the best movies of all time but Liotta says he never set out to be an actor.
"I never, ever wanted to be an actor. It came time to go to college; my dad said, "Go wherever you want, take whatever you want." He just really believed in getting out and being exposed to different things, and maybe it would help you decide what to do with your life. I applied, I got into the University of Miami. This was 1973 and at that time, basically, all you needed was a pulse to get in there. I got into the University of Miami. I had no idea what it was that I wanted to do, so I was just going to take liberal arts. I had no idea. … I got to the head of the line [to register for classes] and they said, "Because you don't know what it is that you want to do, you're going to have to take math and history." And I said, "Oh my gosh, there's no way. I don't even want to be in college, I'm not going to take any math and history!" … Right next to the line that I was in was [the line] for the drama department. I said, "Oh my gosh, I'll be a drama major!"
Wary of becoming typecast, when he did embark on his acting career, Liotta says he set out to try and play a variety of roles, but kept getting cast as the nice guy until Goodfellas came along.
"The first thing I ever did was a soap opera, and I played the nicest character in the world, Joey Perrini [in Another World]. … About six months out of college I got the soap. I did it for three years and then I came to LA and for five years nothing happened. Then the first thing I got was Something Wild, so that kind of put me on the map because that was kind of a crazed character. But then I waited about a year until I found something different, because I knew about the typecasting type of things that happen. Then I did Field of Dreams, where I was a nice guy in that, and then along came Goodfellas and maybe that kind of started it. But Henry Hill, the part I played [in Goodfellas], it wasn't that violent — everybody else was kind of crazy around him."
Now Liotta gets the chance to put his bad guy skills to the test once more in NBC drama, Shades of Blue. Liotta plays Matt Wozniak, a corrupt New York City cop who oversees a team of detectives. Between them, they plant evidence, take bribes and generally run the force the way they see fit, and not according to common law.
"When I first started, television was kind of like the wasteland," Liotta says. "It [was] like, 'Well, things are over now. Now you do television.' "
Though of course, television nowadays is a very different landscape indeed and with streaming and on-demand services too; TV is changing for the better all the time. In doing so, TV networks are able to attract big name stars to their shows, knowing that audiences will tune in. Liotta is aware of this, and relishes the challenges that being in a TV show will bring.
"My career has been up and down and I like it much better being up. And when it's up, part of that is people coming up to you and saying things. I remember when I first started — "I'm an actor. I don't want that sort of thing. It's all about the work," and that's just a bunch of BS. You want people to watch what you're doing. What's the point? There's a personal side to me — of challenges as an actor that I like to take on myself. And I do certain things that maybe nobody else knows why I'm doing [them], but it all has to do with [wanting] to grow as an actor."
Via NPR