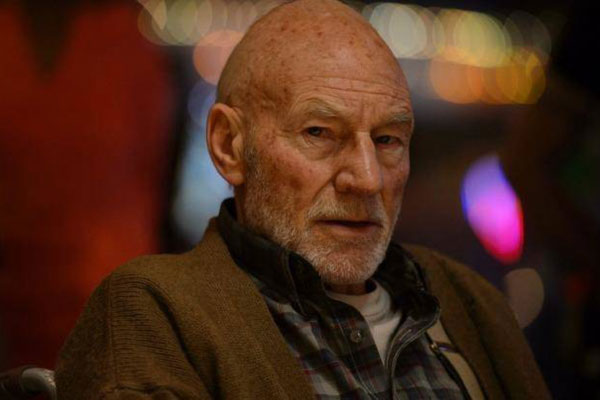 "I loved shifting from character to character, type to type, emotion to emotion." – Patrick Stewart on His Early Acting Career
Though much has been made of Hugh Jackman saying that Logan will feature his final performance as Wolverine, X-Men co-star Patrick Stewart also announced that he will retire from playing Professor Xavier after his own performance in Logan. While fans are undoubtedly sad to see them go, both actors approached their characters in a new fashion for Logan's "Last Ride." Speaking with Time, Stewart reveals that portraying a nearly century-old Xavier who is suffering from mental issues in Logan wasn't as much a challenge as it was a throwback to his first years in theater.
When asked if it was challenging for him to play Professor Xavier in a new light, Stewart pointed out that he doesn't view a new take as a challenge based on his experience in his earliest years of his career. He says:
Well, I never see these things as challenges. Because that implies there is some difficulty to be overcome—there's a hurdle that you have to in some way get over. I don't feel that way about my work, or the kind of work that I always look for. I began as an actor working in weekly rep in the provinces of England, and what that means is, that you do a whole brand new play every Monday night. And on Tuesday, you rehearse the next one, until Saturday and you put that on. And in that time—I was 18 then—you play a variety of roles. I enjoyed one week being an 80-year-old retainer in a role which was played by Ernest Thesiger when he was in his late 80s. Or, I'd find myself as a teenage young man dating a debutant. These were all plays that I did during that first year or so of my career. And I loved shifting from character to character, type to type, emotion to emotion.

So in a way, being in Logan is something I've been preparing for for a long time—17 years you might say, from the first time I wheeled my chair onto the set in the very first movie. And the opportunity to take a calm, composed, intellectual, compassionate, loving, non-violent man like Charles Xavier, and transform him into this crazy individual we meet in Logan, was just exciting, because I wanted to have all of the elements of the old Charles Xavier there, but now added to them was this instability, vulnerability, almost childish new development in his consciousness. It was, for me, one of the most invigorating parts of the two months that I spent working on this—exploring a Charles damaged, rather than a Charles in super-control as he always was.