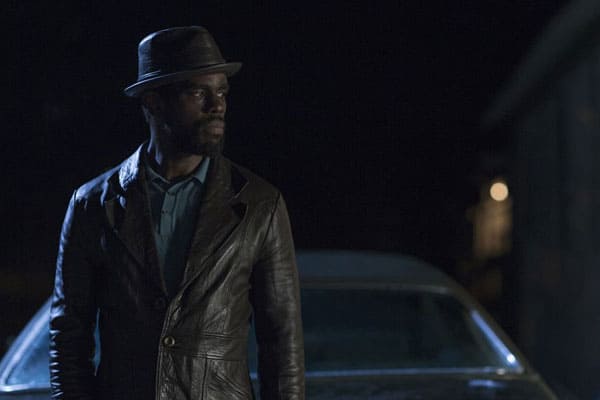 "It was about the fourth day and the first scene when something just clicked, and I remember feeling it internally." – Mustafa Shakir
One of the many Marvel Netflix series that has fans binge-watching every few months is Luke Cage, based on the popular "hero for hire" from the streets of Harlem. Joining the series for the second season is The Deuce star Mustafa Shakir, who plays the villain Bushmaster.
Speaking with The Hollywood Reporter, Shakir spoke about the challenges of getting into character as the Bushmaster and why the character finally "clicked" for him on the fourth day of shooting.
Shakir explains that in order to play Bushmaster, he engaged in cultural research on the character's Jamaican background to gain an understanding of Bushmaster's and motivations. But even then, he was not comfortable in the role until the first week of shooting. He explains,
"For me, my first order of business was to scour as many film documentaries, interviews, what have you, about Jamaica and Jamaican accents, to just really inundate myself with the culture. I did that for a bit. I listened to a lot of Nyabinghi music, which is Jamaican gospel. And for some reason, more than anything else, that sort of brought out this feeling and this vibe about who this character is about. All of that prep, that research and what have you, was cool, but the first day of shooting I was still [uncertain]. Until you do it, you just don't know it.

It was about the fourth day and the first scene when something just clicked, and I remember feeling it internally. Lucy Liu [who directed the season premiere], she was like, "Yay!" And then [showrunner and creator Cheo Hodari Coker]comes over to me all casually and he's like, "Hey, whatever you did in that last take, keep that." And I was like, boom. It's that subjective feeling, you know? That vibe. But that's what you see when you see Bushmaster."
So what happened on that fourth day that made Shakir understand the character? He continues, "I just believed in him. I believed in him. I had to really fight for him, fight for everything he wanted. And to feel good about the process. I felt like what really clicked there was confidence. It's a subtle point, so it's hard to really break it down. It was a confidence in me, for what I was doing, and the connection to the character. 'Charisma' is the word. He can have charisma, he can have humanity, just humanity as a villain. Not some just stereotypical shit."