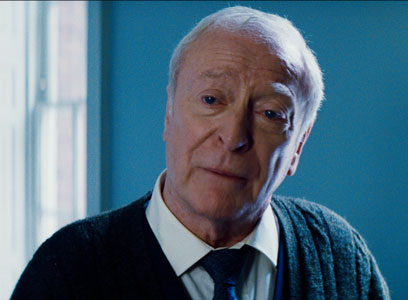 Michael Caine had a few thoughts about retiring from acting. Here is why he won't retire…or why he will. Either way, it sounds like its no big deal to him.
"I don't think you ever retire from films — films retire you," he says. "Sometimes, if you're unfortunate, after your first film. What happens is you say 'I'm going to retire.' And then someone turns up and gives you this script. So you're not retiring."
"I don't have my next movie and I'm not looking for one. But someone will give me a script possibly and I'll work again. If someone doesn't give me a script that I want to do, I'll retire. But there' won't be a great announcement or fanfare of trumpets. I just won't do anything. I'll stay at home and do what I always do, which is cooking, gardening and writing."
Even though he is 76, I don't think he'll be slowing down anytime soon.