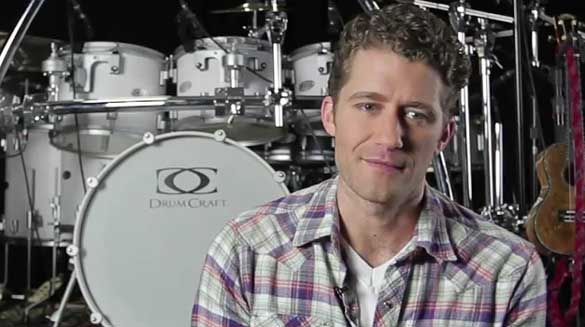 As Matthew Morrison's first solo album, Matthew Morrison, arrives in stores, the Glee star reflected on his early career and the fact that he had to work to get to where he is today.
Morrison's career began on Broadway at age 19 and he has enjoyed a gradual rise to fame, even before the stardom that came with Glee. He says he almost enjoyed the struggle more than the success, which makes him ponder the effects of instant fame thrust upon the winner of  shows like American Idol. "I love the journey I've had, really worked my way up to where I am now," the actor says. "Sometimes, I get frustrated with shows like American Idol, shows that just create people like that, like you get instant fame. I don't think that's the way to go about it. I don't think you really appreciate what you have if you can get it that way. I've had people ask me, back in the day, why don't you audition for Idol? No interest at all."
Despite Morrison's view of American Idol, Kris Allen, one of the show's winners, co-wrote the first single on Morrison's album, which features duets with such musical icons as Elton John and Sting, and actress Gwyneth Paltrow. Morrison will perform Still Got Tonight on the Glee finale May 24.
via usatoday.com