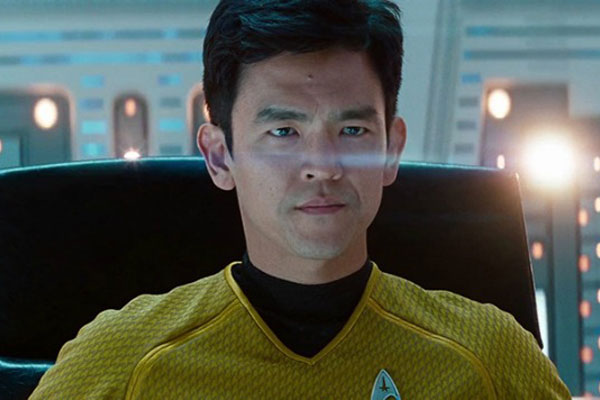 "When one does speak one's mind, one might be surprised at how receptive people are." – John Cho
John Cho is one of the better known Asian actors in Hollywood, and he has used his visibility to promote diversity within the industry. In an interview with Fast Company, the Harold and Kumar star reveals how he took a stand against what he thought could have been an offensive part — and how it actually led to a positive change for the film.
Like many minorities around Cho's age and older, he remembers not seeing many positive examples of minority actors on television. He recalls, "I remember being a kid watching TV and movies, as someone who was born in Korea and came over to the United States as six years old, and being bummed at the imagery that was on television and in the movies and never seeing anyone that looked like me doing anything positive, perhaps with the exception of George Takei on Star Trek." Of course, Cho inherited Takei's role in Paramount's new Star Trek series.
Interview: John Cho talks 'Harold and Kumar', Bad Auditions and Stumbling into Franchises
Early in his career, Cho made a decision not to play a role in a stereotypical fashion during an audition. He explains, "I got this audition for this movie called Big Fat Liar (2002). When I got there I realized I was supposed to be playing this film director from Hong Kong with this very thick accent. I thought, 'Oh, shit, I don't know if I want to do this.' I felt that kids might find themselves laughing at a guy with an accent in a comedy, even though I felt the part wasn't written to make fun of the accent, I felt that the accent could be inadvertently laughed at. I thought about it and I told them no."
However, instead of a rejection, Cho actually helped promote diversity in the project by taking a stand. He continues, "I got a callback surprisingly from the director, Shawn Levy, and he said, 'Well, if you're not comfortable with that, let's figure something else out.' And it was just an early moment where I took a risk and a director was willing and kind enough to take that risk with me."
Cho points out that risks like this can help promote diversity in the industry, concluding, "When one does speak one's mind, one might be surprised at how receptive people are."