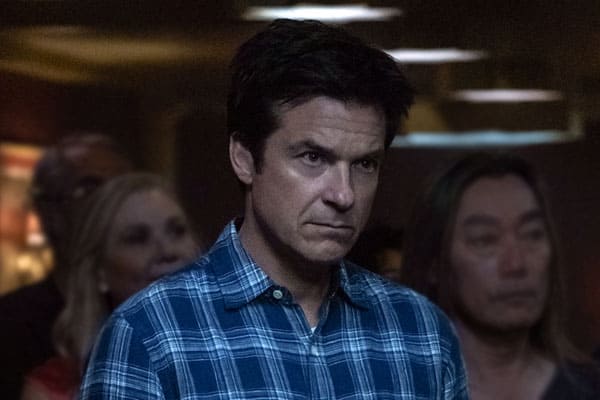 "If you're doing something that just sucks, the last thing you want to do is give the editor or director a complete take of what sucks, so you just stop." – Jason Bateman
Jason Bateman has been acting professionally since before he was even a teenager, and in recent years has been balancing his acting work with behind-the-camera roles like directing and producing. In fact, Bateman was nominated for Emmy Awards this year for both acting (Outstanding Lead Actor in a Drama Series for Ozark and Outstanding Guest Actor in a Drama Series  for The Outsider) and producing (Outstanding Drama Series for Ozark).
In an interview with Variety, Bateman spoke extensively about using instincts when acting and how the most challenging scenes remind him of his early-career auditions.
When asked how he knows when he has done a scene properly, Bateman talks about relying on instinct. He says, "There's an internal smell check. It just stinks when it's not right; you can sense it… you just self cut. If you're doing something that just sucks, the last thing you want to do is give the editor or director a complete take of what sucks, so you just stop. And if you're brave enough to watch yourself, it's a great learning tool. There are times when I'll think I'm doing well but it's just terrible, so whatever that feeling was I've given myself a false positive and I have to reassess what that feeling is."
Bateman serves as one of the Executive Producers of Ozark, but he does not get the same satisfaction from his behind-the-camera roles as he does from acting. He explains, "The acting is a solitary thing — yes, you are working with other actors and you're kind of in a dance with members of the crew, but you can be selfish with your efforts. There's a lot of internal stuff going on with that and there's a lot of joy in that. A weird analogy would be, the joy you would get painting something — there's really only something you're communicating with yourself as you're painting and then eventually you show it to somebody and they see the final product."
When it comes to acting performances that he is particularly proud of, Bateman points out that for him it's the type of acting that gives him similar performance anxiety that he had when he used to audition for roles. He recalls of that pressure, "If you can remember the days of auditioning when you prepare and try and you've got it all worked out and you think, 'If I could just be in control of my nerves enough to do what I rehearsed, I don't care whether I get the job or not. I just want to make sure that I can execute and not get distracted by the weight of the situation.' Any scenes like that, there are so many things that can knock you off your center of your basic job of not being full of s—, and it's hard to compartmentalize all of that stuff. You can't just turn off and not be human. You're feeling pressure and insecurity, and at the same time you might be playing a scene where your character's supposed to be confident as hell."