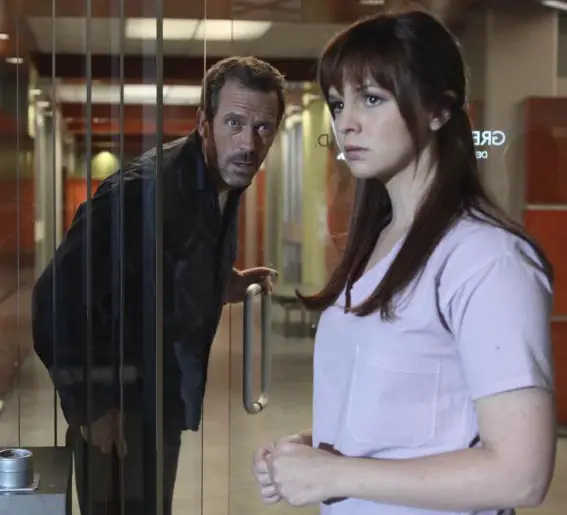 With the Fox hit medical series House gearing up for another season this coming October, actor Hugh Laurie has decided to share his well wishes, but unexpected surprise over losing his fellow co-star actress Lisa Edelstein, who played his long time enemy/love interest Dr. Lisa Cuddy for years.
"[Lisa's departure] came out of left field in my world, too.  I don't know who was privy to what at what time, but it was a great shock to me and everyone obviously misses her very greatly. Not only was she a great asset to the show as a performer, but we also just miss her company, because she is an absolute hoot to have around. She has been snapped up by another show and damn right, they'd be nuts not to. I hope she is having a great time, and I am sure she is."
The actress, who decided to leave the series for a stint in The Good Wife as well the Children's Hospital, will be missed by loyal viewers this fall, but the show must go on, and with that said it looks like House show runners have been preparing one new and explosive season with a little surgery of their own.  The long time series has not only been tinkering with the premise of the show's new year, but its character line-up as well.
Picking up a slew of new stars, most likely in the hopes of filling that void left but Edelstein, when House hits the airwaves, fans will be treated to actress Odette Annable of Brothers and Sisters fame and Knocked Up star Charlyne Yi.  As for the story behind House's stay behind bars, fans will have to tune in on October 3rd to see how Hugh Laurie's alter ego wiggles his way out of this one.
via Zap2It