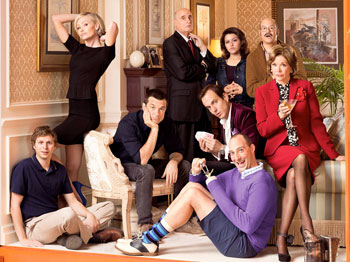 Bravo's Inside the Actors Studio, hosted by James Lipton, is reuniting the cast and creator of Arrested Development.
The show will air on Thursday, November 7 at 8pm. 
Lipton (who has a recurring role on the show) will be joined by Will Arnett, Jason Bateman, Portia de Rossi, Alia Shawkat, Jeffrey Tambor, Jessica Walter and creator Mitch Hurwitz.
In the episode, we'll find out everyone's favorite season four moments, which cast member swore off television after many false starts, who moonlights as a teacher and the genesis of Portia de Rossi's name.
Also, series creator Hurwitz unveils his real-life inspiration behind the Banana Stand and the personal meaning behind the name "Maeby."
Here are some quotes from the upcoming episode:
"G.O.B. is officially a magician…not a particularly successful one monetarily.  Although he would argue that he is at the top of his game." – Will Arnett on his character G.O.B.
 "I think of [Lucille] as…a basically good person who just has the wrong values." –  Jessica Walter on her character Lucille Bluth
 "'Our job as writers is to write these characters as despicable as possible.  And your job as actors is to make them as likeable as possible.'" –  Jason Bateman quoting creator Mitch Hurwitz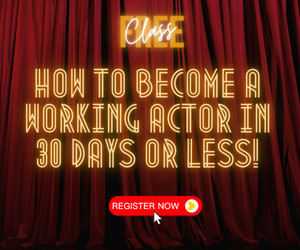 "Here I am at 'Inside the Actors Studio' and yet today, I went on a meeting…in which it was impressed upon me that I would probably have to read." –  Jeffrey Tambor on continuing to hustle in his acting career