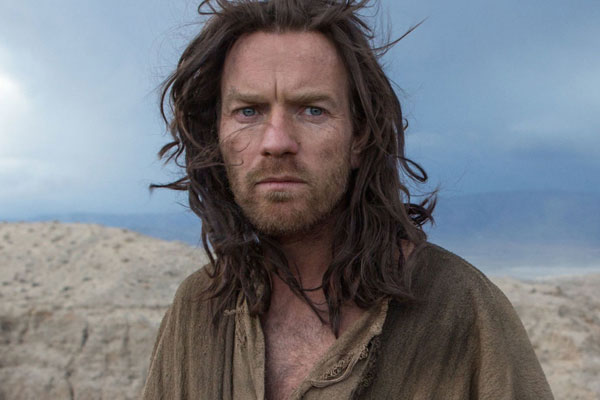 Ewan McGregor has had a varied career. So varied, in fact, that it's hard to pinpoint exactly what role he is best known for. Of course, he is a part of the Star Wars Universe, having played the young Obi-Wan Kenobi in Star Wars Episodes I, II, and III, but he also shot to fame and notoriety for his turn as heroin addict Mark Renton, in Danny Boyle's Trainspotting. Now considered one of the best British films of all-time, Trainspotting has such a huge cult following that McGregor and the rest of the cast are currently shooting the sequel, due to be released in 2017, twenty-one years after the original.
McGregor is also a dab hand at musicals, and for many, his performance as the love-sick writer, Christian, in Moulin Rouge remains their favorite McGregor performance. The actor is soon set to be singing once more, playing the role of Lumiere in Disney's live-action retelling of Beauty and the Beast, starring opposite Emma Watson as Belle, and playing off against Ian McKellen as Cogsworth. In yet another genre, McGregor will soon star in American Pastoral, which also marks his directorial debut.
Before all that, though, McGregor is tackling one of the most notable figures of all time; Jesus. Last Days in the Desert tells the story of Jesus' time spent wandering the desert looking for spiritual answers and guidance. In the film, the Son of God also finds time to care for a father, mother, and their disaffected son. As many will recall from the Bible, Jesus' time in the desert was also the time he faced temptation from the devil and, in a smart twist, McGregor plays both roles.
It's undoubtedly tough to take on one of these roles, let alone both. The man hailed as the savior, known as Yeshua, is a sacred figure to many, and portraying him on film is something that often brings a lot of controversy with it.
"I was just trying to play him like any other role, really," McGregor says. "Who do I think he was? Who do I want him to be in this story? Of course, there's a massive amount of pressure when you think about playing somebody as well-known as him, but I've played people who existed before and it doesn't help you to think about that too much. Once I got past being overwhelmed, I found myself reading the wrong kind of thing, books about Jesus that are trying to disprove that he was the son of God, and they were all so unhelpful. I realized I don't really do that anyway: My research for films does not happen in libraries; my research for films happens in my conscious and subconscious imagination. I wasn't going to find him in somebody else's interpretation of who Jesus is. I was only going to find him in me."
"I could relate to somebody getting frustrated with his father, or feeling that his father is not listening to him or like his father doesn't understand him. I love my father, but we've all been through moments, right, where you're like "Ahh!" There's a beautiful scene where he thinks the mother is asking him for advice in the dead of night and he speaks to her and we see him saying, "I've got to come up with better words." What a human moment! We'd never imagine Jesus would doubt himself, but there he was. It's like the moments I have when I'm acting where I go, "Really? Is that the best I could have done in that scene?" We all feel that, all the time, so those moments were what I keyed into."
Last Days in the Desert has already premiered at various film festivals, including Sundance and the Edinburgh Film Festival in the U.K.. The film is out now on limited release in the U.S..
Via Vulture