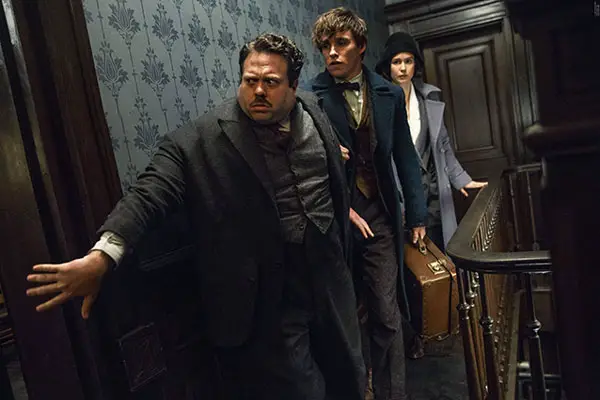 For most actors, getting cast in a major franchise films is a dream come true — they get to star in a movie seen by millions of moviegoers. When it's a movie that's part of the Harry Potter universe — as the upcoming Fantastic Beasts and Where to Find Them is — it's an even bigger deal. But because these roles are so coveted, the audition process is long and intensive. Tony Award-winner Dan Fogler, who plays a supporting role in the film, spoke to Fansided about the lengthy ordeal that ultimately proved successful.
Fogler explains that the audition process for Fantastic Beasts and Where to Find Them occurred over a long period of time. He says, "The process was I went in and I auditioned in New York and I did it and I was like… I went in there in like a costume, a patchwork hat and suspenders, and I didn't look right at all but I felt right, ya know? I went in there and I was like 'I nailed it. I f—ing nailed it, man'. And I got out of there and I didn't hear anything and then I forgot about it and it's like the old thing where the 'train always comes when you light your cigarette', as soon as I forgot about it they were like 'man they want to see you again."
He continues, "I went to L.A and there was another test and they were just like we love you, we really like you, and then nothing happened! I was like 'what is going on?'! So, I saw that they were auditioning all these other guys that I'm always in competition with and I was just 'aw man, it was close' and then I went out to London and did the screen test and they were like 'okay, we're going to look at a lot more people, and then if we do call you it'll be another screen test'. I was like, damn!"
It all worked out in the end — Fogler will be seen by millions of moviegoers when the film opens in November.