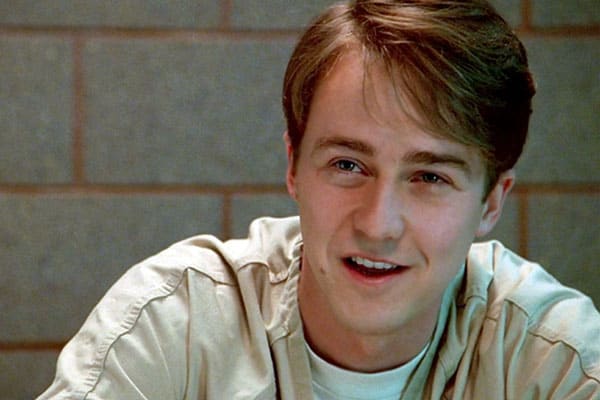 For the most part, the main reason actors appear in roles they are cast in is because of the work of a casting director. The Casting Society of America recognizes achievement in casting with its own awards show, the Artios Awards. This year's Artios Awards recognized the achievements of noted Casting Director Deborah Aquila, and her work was celebrated in a speech by one of the many actors she discovered — Edward Norton.
During his presentation of the Artios Awards Hoyt Bowers Award for Excellence in Casting to Aquila, Norton revealed that his casting in his breakthrough role in the 1996 film Primal Fear came about from reaching out to Aquila via a fax. He recalled:
"I sent a fax to her at Paramount. Dating myself. Trying to desperately say I was, [that] you saw me for this animated short in front of an independent at Sundance, or something like that, and I'd love to get in [for an audition]. [Aquila] responded to it. I got that audition. She was seeing thousands and thousands of people for that part. What happened, happened, and then there were lots of stories about the way it could have gone down. It started to kind of focus on me."
Luckily for Norton, Aquila understood the intensity that he was willing to bring to his craft. His memory of the casting process continued:
"When I went in to audition for Primal Fear, I asked if I could come into the room. Then, Deb came into the room, and I was sitting on the floor by the couch in the scene in the prison cell. Deb took a look at me and grasped that I didn't want to chat, that I just wanted to get into it. She came over, pushed the table aside, and sat down on the floor with me. I looked at her and realized, 'There is no assistant; She doesn't have a script in her hand. She's sitting down to do the scene with me. So, let's go.' And she did."
Primal Fear was Norton's feature debut and earned him a Golden Globe Award for Best Supporting Actor and his first Academy Award nomination. His success in the role launched him into a successful acting career, and it's great to see him show his appreciation to Aquila.