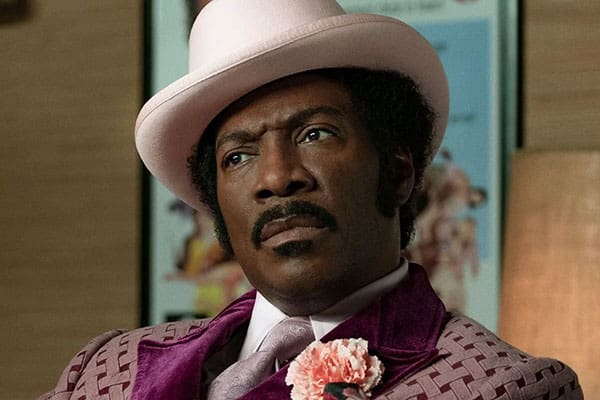 "I think it's fascinating when actors can actually go and dig around. It would be too much for me, because I've seen some actors do it, and after they finish the scene, they'll be on the side, still crying." – Eddie Murphy
Eddie Murphy and Antonio Banderas may both be veterans of the Shrek film series, but what the two actors also have in common is that they both came to stardom from outside Hollywood — Murphy from comedy stages and Banderas from the cinema of Spain.
They also are currently enjoying rave reviews in their recent roles while both playing filmmakers — Banderas as a fictionalized version of Almodóvar in Pain and Glory and Murphy as the groundbreaking comedian Rudy Ray Moore in Dolemite is My Name.
Speaking to each other as part of Variety's Variety Studio: Actors on Actors series, Murphy reveals how some aspects of acting make him uncomfortable and explains why drawing from his personal life is too painful.
"It's scary for me to touch real stuff," says Murphy, revealing:
"One or two times, I've had something on screen that was really, really serious, and there was some pain there. It was rooted to something that was real, but I wasn't making a conscious effort to go touch that and to use it. I had a broken heart, and I'm acting with a broken heart. So the pain comes across, but I'm not doing it on purpose. I think it's fascinating when actors can actually go and dig around. It would be too much for me, because I've seen some actors do it, and after they finish the scene, they'll be on the side, still crying."
After Banderas speaks about his emotional work with filmmaker Pedro Almodóvar, Murphy remarks, "It's beautiful when you see an actor doing that. When you see something that is real. For me, I did a scene, not recently, where my father died and it's in the scene, and in real life my dad passed away. I thought about it when I was doing the scene, but then it was like, 'I'm not touching that.' And I just pretended I was sad, as opposed to letting it really come in me and using it. I felt like I would be naked, like you're completely and totally vulnerable to it. And then I was like, I'd rather just make a sad face than really cry for real."