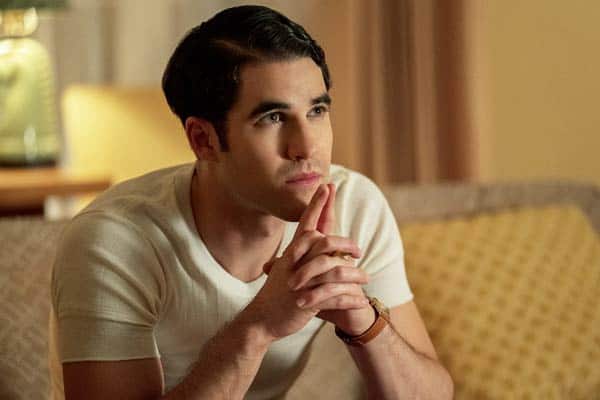 Emmy and Golden Globe Award-winning actor Darren Criss has remarkably grown beyond his breakout role in Glee, though, in reality, that popular television series wasn't Criss' first series. In remarks about his "big break" to Netflix Queue to promote the Netflix series Hollywood, Criss recalled what he thought was going to be a huge moment for his career, but instead turned out to be far less of a success than he had hoped:
"My first TV job was a show on ABC called Eastwick. It only made it through a handful of episodes. My first scene was with Ashley Benson, who would play my girlfriend on the show, or my love interest — I guess we'll never really know. I remember it was a night shoot. My call time was super late, and I was very sick. I think I had about a 102-degree fever, but I was so, so exhilarated to be going to this job that it was like my adrenaline knocked it out. I could've gone all night with this horrible flu or whatever it was. I couldn't have been happier. I could've stayed up for a week and been there all day. It was never enough.

I remember, driving in, I was blasting 'Little Secrets' by Passion Pit because there's this part of the post-chorus that goes, 'Higher and higher and higher.' I made sure I did it on the way in and on the way out. I remember blasting it as loud as my rental car could blast, and rolling down all the windows, and just screaming in utter ecstasy at this pure moment of my life that I'll never forget."
Don't remember Eastwick? The John Updike adaptation aired just 11 episodes in the fall of 2009 before being cancelled (Criss appeared in eight of the episodes). And with that, Criss returned to being an out-of-work actor. He remembers, "Then I was like, Wow, I'm making money acting. Wow, I'm going to be on this show. I've got a job forever. Then it ended as quickly as it came. Then I didn't work. I didn't have a Screen Actors Guild job for almost a year after that. I was playing Maggiano's at the Grove twice a week, playing the piano and guitar and singing pop songs — human jukebox stuff, which is funny because I would end up being cast on a show where I did the exact same thing."
That "human jukebox" series was Glee, which not only brought Criss fame, but it also established his long association with Ryan Murphy — eventually leading to Criss winning an Emmy Award for his role in The Assassination of Gianni Versace: American Crime Story.