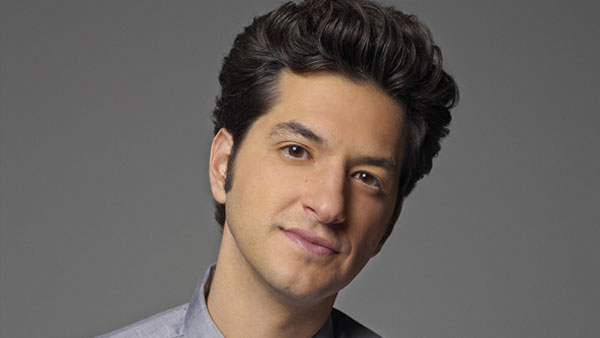 Ben Schwartz might be juggling three roles in Hollywood: actor, writer and comedian, but he did come to a fork in the road with his career years ago. The This Is Where I Leave You star revealed to Co.Create how that crossroad changed his path in the entertainment industry.
"I got an offer to write for The Sarah Silverman Program at the same exact time as pilot season was beginning that year," Schwartz said. "That was the moment I had to figure out, 'What do I really want to do?' Because if I try acting, there's going to be some failure, but right now I have maybe a job on my hands. I had no money back then, so it was really hard to say no to a job. It was a big conversation I had with my parents and my manager and we ultimately decided that if I really want to act, I gotta really go after it. So I moved to LA and went after acting instead of writing, and that first year I lucked out and got an independent movie, a TV show that never made it to air, and I got hired to write for the Oscars. I landed in this place where I was able to juggle both acting and writing because I didn't take a staff writing job on a TV show that would occupy all my time."
While pursuing an acting career, Parks and Recreation creator Mike Schur saw the young star do a comedy bit as an interviewer on the ESPY Awards. He brought Schwartz in to read for a role on the sitcom.
He shared, "The audition was for the character Louis CK ended up playing, a love interest for Amy [Poehler]. I was too young for the role, but Mike said if they find something here or there, they'd like to put me in the world of Pawnee somewhere. Then I got a call that there's a role that may come back: Tom's friend Jean-Ralphio. The second they said the name, I'm like, 'I'll do anything, of course.'"
This was also the beginning of his signature wild and crazy hairstyle.
Schwartz continued, "Prior to that, my hair was crazy. I'd been working with Mitch Hurwitz on a pilot, and I mentioned needing to get a haircut. But he's like, 'No, no, no, you will not touch that hair.' So because that went well and I thought it made me stand out more, I was like, 'F**k it, I'm gonna keep it for auditions.' So I go to Parks and we're about to film my one-and-a-half pages of trying to be Ron [Swanson]'s assistant. Mike Schur comes down, wanting to see how I'm gonna play it, and he just fell in love with my hair. I did Jean-Ralphio once and Mike goes, 'We're gonna be bringing you back, that was amazing.' And it was the best I'd ever felt in my entire life."
Even though the comedian is consistently working in the entertainment industry, he has a great philosophy for moving forward in Hollywood.
He advised, "Any time I'm not acting, I'm writing–always, always," Schwartz says. "Because everybody else in the f*****g world works every day, why shouldn't we?"
Sound advice, indeed.