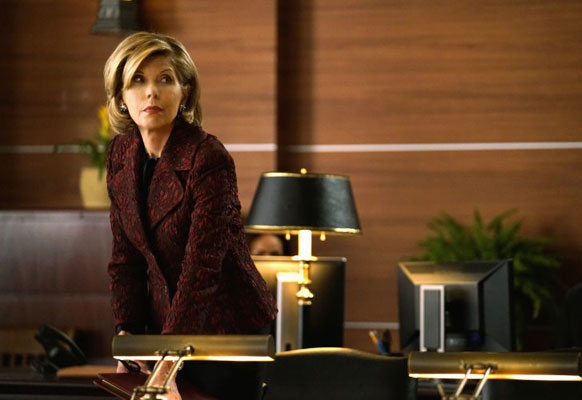 "There's always a feistiness to the characters I play and a real strength." – Christine Baranski
Christine Baranski has enjoyed a long and varied career; one of those faces you see everywhere playing a different kind of character each time. Starting out in theater, Baranski has worked in all mediums, across all genres, and is perhaps, most notable for consistently playing strong female characters; an accomplishment almost unheard of for many women.
"I rarely play a victim," Baranski tells The LA Times. "I'm usually someone who's kind of foxy with great lines. I always say that my career has been great one-liners and great clothes. I've been lucky. I almost consistently play characters who are famous for being well dressed. And there's always a feistiness to the characters I play and a real strength."
Roles in Sybil, Bowfinger, Mamma Mia and The Big Bang Theory have helped establish Baranski as a strong comedic actor, while turns in movie musicals such as Chicago, Into the Woods and again, Mamma Mia, have also showcased her excellent musical ability. Baranski has also enjoyed the honor of winning two Tony Awards for Best Actress in a Play; in 1984 for Tom Stoppard's The Real Thing, and in 1989 for Rumors. It goes without saying, that Baranski is a huge talent, and she's seamlessly made the transition from theater to film, TV, and back again, several times.
Recently, a supporting role on The Good Wife, opposite Chris Noth and Julianna Marguiles, has resulted in that character now leading The Good Fight, which streams on CBS.com. Baranski has played Diane Lockhart for seven years now, and says she is grateful for the chance to play such a complex female character.
"I had just finished doing nine months of a Broadway play and I had tons of theater behind me. I had done a lot of comedy. I said to my manager, 'You know, ideally what I would love to do next is play a really powerful, intelligent woman on a dramatic series. That would be a dignified thing for me to do with my career at this point.' I put it out there in the universe that that's what I wanted as an actress, and lo and behold the one pilot that my manager and I were intrigued by was called 'The Good Wife.'"
That intrigue served her well, and Diane Lockhart, whom Baranski describes as a "highly professional female figure," is one of the stronger roles on TV for a woman. Baranski has been lucky indeed, to have had a career that has gifted her such fantastic roles, something a lot of women struggle to achieve.