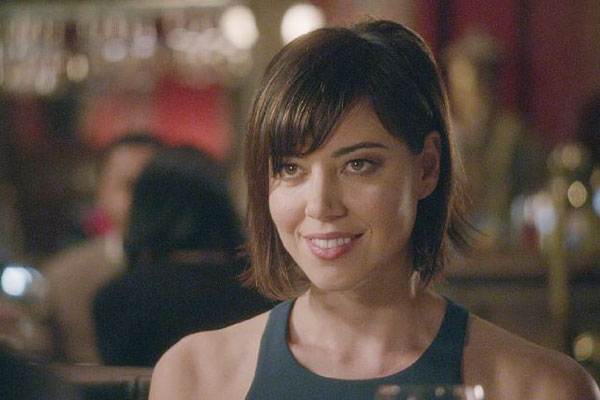 "I never feel satisfied. I never feel like I can take a break" – Aubrey Plaza
In case you haven't figured it out yet, actress Aubrey Plaza is not April Ludgate, the character she portrayed on Parks and Recreation. To say that Plaza has become associated with April's deadpan, apathetic behavior is something of an understatement — most of Plaza's roles in films, like Mike & Dave Need Wedding Dates, have put her in a similar role. However, in an interview with Yahoo!, Plaza dismisses any similarities and talks about the type of roles she'd like to have the opportunity to play.
"It's always mind-blowing to me that people assume that I am my character. Or that people even care how similar I am in real life," Plaza says, pointing out that she isn't as sarcastic or cold-hearted as many of the characters she portrays.
Like many actors who have become recognizable stars, Plaza hasn't yet come to terms with her fame and is still of the mindset that she shouldn't turn down work. She says, "I have to remind myself that I'm not in survival mode anymore." Later, she adds, "It's hard for me to keep in perspective what has happened or where I am in my career. I never feel satisfied. I never feel like I can take a break. … So I'm looking forward to just feeling that way my whole life. I just want so badly for things that I'm in to be great but you don't have control over any of it."
One of the reasons why Plaza pursues so many projects is that she hasn't yet figured out what would be a "dream role" for her. She explains, "If you told me, 'Aubrey, you can write whatever you want. What's your dream role?' I'm just blank. I don't know. That's not how I think. There's not one character. Like, 'I always wanted to be a sexy lawyer who's secretly an alien.'"
Instead, Plaza's goal is to work with as many talented filmmakers as possible — though she admits that it's easier said than done. She quips, "You can't really call your agent and be like 'hey, so tomorrow I want to have lunch with the Coen brothers, OK? 12 p.m. I'll meet them at Roscoe's Chicken and Waffles."
If only it were that easy…