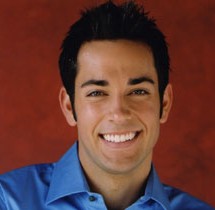 With a name like Levi, it's a no brainer that people will assume you're Jewish.  So, it does come as a surprise when Zachary Levi admits he's not Jewish—he just changed his name once he became an actor.
Levi was born with the last name Pugh, which agents suggested he change.  "I'd made a rule that I wouldn't change or bend for Hollywood," Levi explained in an interview with The New York Post.  "So I prayed about it long and hard."
After deciding to drop Pugh, Levi became well-known for his role on the now-cancelled TV show Chuck.  Ironically, Levi has actually lost roles because of his assumed Jewish heritage.
"I've had casting directors call my agent and say, 'Yeah, you know—he's a little too Jewish.'"
No matter what his religion, Levi is still landing prime roles—like the part of Fandral in next November's Thor sequel.