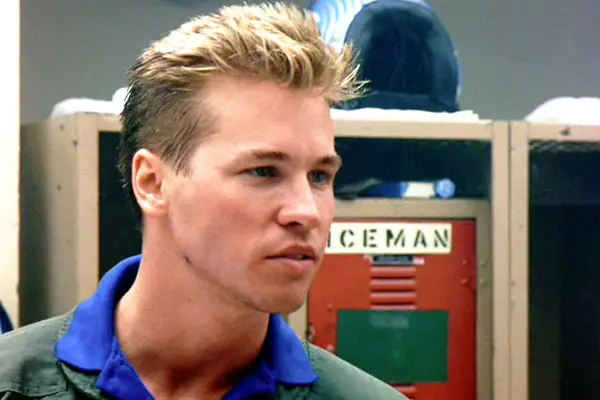 "Never, ever, ever, ever, ever take a day off." – Val Kilmer on Breaking into Acting
Few actors know the ups and downs of Hollywood like Val Kilmer, an actor who build up an impressive resume in the late 1980s and early 1990s culminating in playing the Caped Crusader in 1995's Batman Forever. Yet Kilmer was unable to capitalize on his Batman success. He not only did not return for the sequel Batman and Robin (of course, he dodged a bullet of failure there), he has often struggled to find strong roles ever since.
To promote the tour of Citizen Twain — Kilmer's filmed version of his popular one-man show about Mark Twain — Kilmer participated in an "Ask Me Anything" chat on Reddit. In one instance, Kilmer was asked to share any advice he had for breaking into the business. Kilmer offered a remarkably candid response:
"Work till you cry yourself to sleep every night for months on end. Work so hard you pass out and wake up crying. Become a world class athlete. Read Shakespeare every day to learn about human nature. EVERY DAY. FOR DECADES. Never, ever, ever, ever, ever take a day off. And never complain. It's the best job on earth and worth it when you break through. They say Dustin Hoffman couldn't act his way out of a paper bag, and I knew Kevin Spacey since he was like 15 and he was sooooooooooo bad it used to hurt my eyes. But boy did he work hard and deserves all his awards."
Kilmer offered another succinct piece of advice when someone asked if the actor — known for taking on an eclectic selection of roles — if he ever felt typecast. He responded: "I have never been typecast. Made sure of that." In other words — it's up to an actor to make sure he or she isn't typecast.