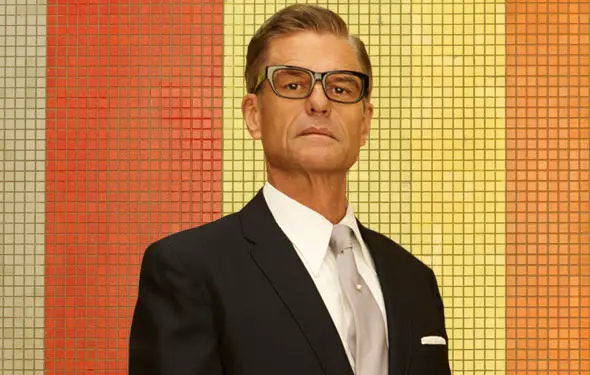 Older audiences might be familiar with Harry Hamlin's career-defining role on L.A. Law back in 1986 through 1994, but younger audiences know him as Jim Cutler on Mad Men. The 62-year-old actor talked with Speakeasy about how he earned his role on the critically acclaimed show.
He shared, "I originally interviewed for a part called 'Swinger Boss.' When my representatives heard about it they sneaked me in to talk about it, but I didn't get that part. I thought, 'Aw, shucks — it would have been nice to get a part on a show like Mad Men.'"
However, his luck turned around and there was a different role for him down the line. Hamlin explained, "Later I was offered the role of Cutler but even then I knew very little about him. As the show has developed I have learned more about him — that he was in the Air Force, that he had been married. My character is like a changing document."
The AMC star has a real attraction to the Cutler role because "he is different from other roles I have played. I have always tried to play a variety of characters so I don't get stuck doing the same thing all the time. Audiences eventually get sick of seeing the same character."
For true fans of Hamlin, many of them will remember his street racer character in the 1981 cult film, King of the Mountain with Dennis Hopper. When asked if it was a breakout movie for him, he honestly responded, "No, that was a money job."
Hamlin went on to describe how he got the role. He said, "There are times in every actor's career when you have to pay the rent. Still, there is a funny story to how I got that part. I was shopping in an L.A. discount store when my pager went off. My agent told me to go straight to the set, which was nearby. I already knew how to drive cars fast, so that helped, but the main reason I got the part was the color and length of my hair.
The crew had already been shooting for two days with a stuntman doing the driving sequences for my character. They didn't want to waste footage. Since my hair was the same color and length as the stuntman's, I could blend in easily. I did most of the driving on screen after that — something they probably wouldn't let you do today. It was a different time."
Mad Men airs Sundays on AMC.