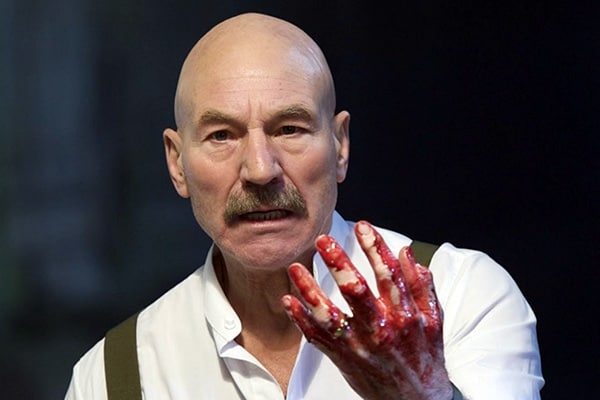 In addition to starring in television and film as beloved characters Jean-Luc Picard and Professor Xavier, Patrick Stewart is a renowned stage performer on both sides of the Atlantic as an Olivier Award-winner and a Tony Award-nominee.
But when it comes to the best acting advice he ever received, he admits to Rolling Stone that it took him decades to fully understand it — and it has resulted in Stewart repeating a vulgar phrase to himself before going on stage every night!
Recalling how he came up with his f-word mantra, Stewart revealed:
In terms of the work that I do, Duncan Ross, a brilliant, brilliant acting teacher, gave me quite a stern talking to. He said, "Patrick, the most important thing you have to understand is that you will never achieve success by ensuring against failure." I thought I understood what he meant, I thought I got it: "Yes, yes, you've got to take risks. You've got to be brave, you've got to gamble." It was more than 30 years of being an actor before I really internally understood what he meant. Now, it's become a habit of mine, before I make an entrance onstage every night, to say out loud but quietly, "I don't give a f*ck!" And I go work. And it works! It takes away anxiety and stress and worry, and all of those stupid wasteful things that don't help you at all.