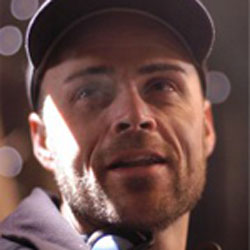 Written by Paul Kampf
The entertainment industry is constantly evolving because of huge advances in technology and ever multiplying distribution channels. However, the actor is still the day-to-day fuel for the engine of Hollywood.
Not only do agents and managers need actors to provide them a livelihood, but also acting teachers profit from an exchange of technique for payment.  There are photographers, image consultants, publicists and life coaches.  Let's not forget the exploding number of one-night casting director workshops that require payment to attend that have become another actor expense.
Without the actor the industry would crumble, and yet most actors feel irrelevant on a day-to-day basis.  I believe that doesn't have to be an actor's reality.  There are daily actions that you can take to gain a different perspective on your place in the industry.
First and foremost, you've got to know, really know, that you have something unique and dynamic to offer to anyone who can profit from your work.  Too often actors spend disproportionate amounts of time trying to get in front of people without the confidence of craft to garner attention.  You must grow your craft through the right, effective training that is at least equal to your financial investment.  If you're not growing every single month from your training process, it's time to move on.
Secondly, once you have an undeniable ability to bring real truth to your work, a confidence builds inside you that propel you to get in front of people who can profit from your talent.  If you truly know that your artistry possesses real value, you will have no hesitation to put your talent in front of anyone.
Of course it's hard to get meetings with agents, managers, directors, and casting directors.  They are inundated with actor requests, but when you believe in your product, you are empowered to confidently push to be seen.  Your confidence shows in the way you make contact, the words you choose, and the assuredness inside of you when sitting in the meeting.
Equally important, rejection doesn't feel as personal because it's only a difference of opinion and not your need for validation.  You presented a product you believe in to someone who didn't see its current value.  That's the business of the business. But having control of your craft and confidence in your value protects the artist in you.
Most importantly, when you feel full confidence in yourself and your craft, I strongly encourage you to focus the majority of your time into doing by putting your talent into practice.  For some actors that might mean performing in storefront theater as much as possible, for others it means being a one-person band of film production.  Regardless, you have to DO something because you are an actor.
You will be empowered to find like-minded artists to collaborate or develop a means of production, no matter the budget or other limitations. Gather around you other talented individuals and DO something that you believe in.  Although you'll be tempted to think of who you'll show it to when it's done, try and push aside those thoughts and fall in love with your work and the process.
The reality of taking something from initial idea, through production, all the way to completion will offer more empowerment, self-realization, and renewed focus than almost anything someone else can give to you.
I've seen this first hand as a filmmaker/teacher who has put together multiple films highlighting the talents of nearly one hundred actors.  Although projects have garnered awards, the real satisfaction is witnessing talented, dedicated actors find a renewal in themselves before the cameras even roll.
When you take the risks required to follow your creative passions, you will be empowered to see yourself with the appropriate value.  Then the industry will notice you as someone who does and not someone who needs.  That is the type of actor that everyone hopes to cast or represent.
Paul Kampf is an award winning filmmaker/teacher. Check out paulkampfstudios.com