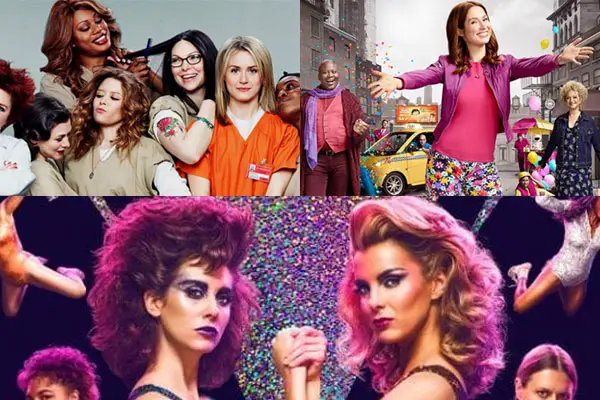 Who would've ever thought a show about 1980s women's professional wrestlers would prove to be not only popular, but critically acclaimed? There are many reasons for the popularity of Netflix's GLOW, but perhaps the most significant contribution is by veteran Emmy Award-winning casting director Jennifer Euston, who cast the series and found all the actors to play the eccentric wrestlers. Euston is also known for casting Orange is the New Black, Girls, and Unbreakable Kimmy Schmidt, as well as films like The Other Guys and Scott Pilgrim vs. the World. In a conversation with Variety about her casting achievements, Euston shares tips with actors on how social media has affected the way she does her job as a casting director.
Euston points out that social media is a tool for exposure, but not the only vehicle for an actor to present himself or herself. She explains, "[Social media has] definitely given me more resources to explore, but in terms of new media and finding new talent, if I have to find something specific I'll do a Google search, but I've never been one to find somebody on YouTube and hire them. There are people who do that, and people have gotten careers [that way], but I want to present trained people — actors who truly want to do this as a profession, not somebody who just wants to get famous. That should be the last thing you think of when you pursue this! I believe work begets work."
Take it from one of the most acclaimed casting directors working today — if you're in the acting business just to get famous, well, good luck with that!