Auditions are one of the most important components of an actor's career. However, it is often an artist's least favorite aspect of trying to make it in Hollywood. Once you are an established working actor, does the audition process ever change?
In a recent Envelope Screening Series with the Los Angeles Times for the upcoming film Nebraska, actors Will Forte, June Squibb and Bob Odenkirk talked on a post-film panel about this very topic.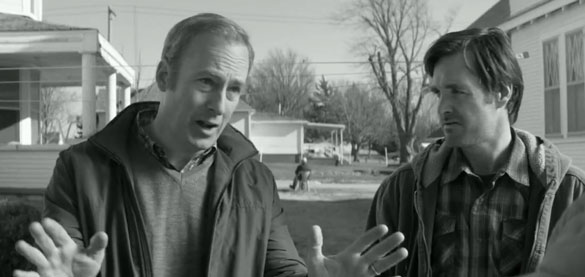 Forte isn't a big fan.
He told the audience, "I hate auditioning! It's crazy. It terrifies me."
The former Saturday Night Live star then turned to Squibb and Odenkirk and asked, "You guys really like it?"
Odenkirk had an interesting reply to the 43-year-old-actor's anxiety.
He said, "I don't audition for anything I don't like. So I would imagine the same is true for you. I think years ago when I started, I auditioned for all kinds of things I thought [stunk], and that wasn't a pleasant experience."
In fact, Odenkirk has a much different approach to that audition room.
"A lot of times I find myself now just enjoying the audition," the former SNL writer said. "I did an audition a few weeks ago that just got no response, and I didn't care. I loved the part so much, I loved the scene so much, I know I played it well for me, and I just had a great time playing the part."
It also seems that Nebraska director Alexander Payne agrees with the actor's attitude.
His words might be something to ponder the next time you are up for a role.
Payne explained, "That's the sign of a real actor, by the way: enjoying the audition. An audition is a chance to act that day."