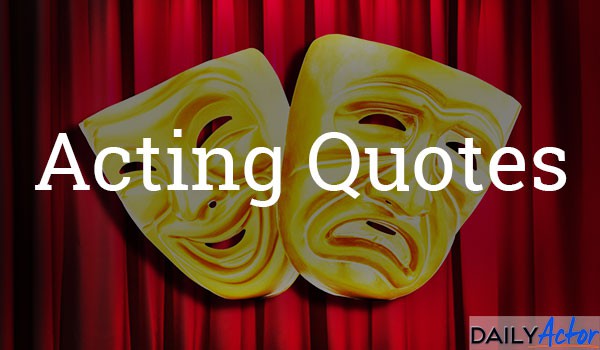 We can all use a little inspiration every once in awhile. Getting inspiration from others in our field can help you progress in your career and life. It doesn't matter if you are a new actor or an experienced professional.
Many famous actors have shared their thoughts on acting over the years, and their quotes can inspire and guide both new and experienced actors. Here are a few favorites:
"Acting is the art of becoming someone you're not and then convincing the world that it's you." – Bette Davis
"The actor must be the bridge between the author and the audience." – Stella Adler
"Acting is not about being someone different. It's about finding the truth in yourself and being brave enough to let it shine through." – Viola Davis
"The art of acting is not to act, but to be." – Constantin Stanislavski
"Acting is not about being perfect. It's about being real." – Meryl Streep
These quotes offer a glimpse into the minds of some of the greatest actors and teachers of all time. They remind us that acting is about more than just memorizing lines and delivering them convincingly. It's about finding the human truth in a character and bringing it to life in a way that resonates with the audience.
For any aspiring actor, these quotes should (hopefully) be motivational. They show that it's possible to achieve success in this challenging field, even if you don't fit the traditional mold.
For established and working actors, these can be a reminder of why they chose to pursue this nutty career in the first place.
Here are a few more acting quotes that you might like:
"The only failure is not to try." – Marlene Dietrich
"The more personal, the more universal." – David Mamet
"Acting is standing up naked and turning around very slowly." – Katherine Hepburn
"I'm continually trying to make choices that put me against my own comfort zone. As long as you're uncomfortable, it means you're growing." – Michelle Williams
We have many articles and interviews on this site and below, we've added some of the best quotes about acting from all of them. With quotes from household names to up-and-comers, you're sure to find something that'll inspire you.
And check back often because we're always adding more acting quotes!