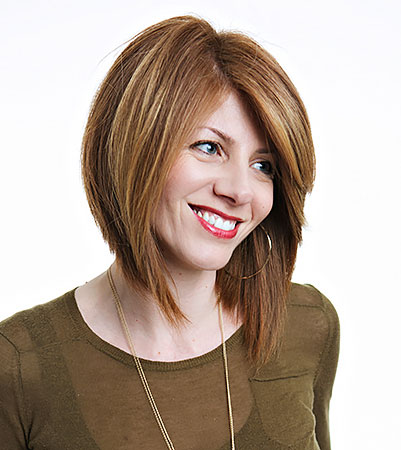 Written by Vanie Poyey
Speaking for myself, I find that my most  amazing sessions have a lot to do with a client's attitude coming into the session.  I realize headshots are a large investment and that there is a lot riding on them.  And often by the time actors come to me, they've had one or more bad experiences, their agents haven't been happy with any of their pictures and they are at a complete loss.  Regardless, assuming you have done your due diligence and have thoroughly researched photographers, once you make a decision, it's important to trust your decision as well as the process of the photographer you chose to work with.  In other words, let the professionals do their job.
What I'm about to say can easily be misunderstood so I want to be very clear.  I'm not saying your input isn't important and I'm not saying you shouldn't voice your concerns or opinions. However, when  someone is overly controlling about every aspect of  the shoot from the largest detail to the smallest of details, it tends to stifle creativity.  Not only is the organic process gone, but I'm worried about making the slightest wrong move and failing to please my client.  I'm worried that what I do isn't what they want so I'm extra careful to only do the things they ask me to do.  I refrain from offering my usual advise and typically end up confining myself to tight parameters which doesn't leave room for spontaneous moments that make for great pictures.
Believe it or not a person's attitude can become a self fulfilling prophecy and can literally make or break a headshot session.   The person who walks in with a negative attitude, constantly stopping the flow and the momentum because they are worried about what is going to go wrong because of what has gone wrong in the past, is very likely to walk away with pictures that don't represent what I do in my body of work.  This is never intentional on my part but if I'm prevented from doing what I normally do how can my pictures turn out the way they usually turn out?  The person who comes in with a positive attitude, is free and open to new experiences, open to direction and entrusts me with the experience, will very likely walk away with exceptional results.
Voted one of La's favorite headshot photographers by Backstage Readers' 3 years in a row, "One of Hollywood's Best" as mentioned on the Ricki Lake Show and featured on the "Tia and Tamara" show, Vanie Poyey delivers headshots with personality for actors that don't like to pose.